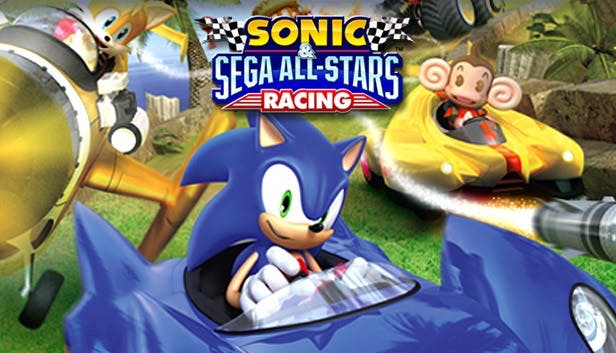 More All-Stars Racing Store Display Paraphenalia
Having educated the community into what a "wobbler" is, something I'll be going back to in a following post, I'm now going to show you some more Sonic & All-Stars Racing items you've not necessarily seen before.
First up is the All-Stars Racing UK promotional poster, SEGA are giving one of these away on Friday as part of their Free Stuff Friday Twitter shenanigans, I don't think I'm on @SEGA this week for it but I suppose I might be.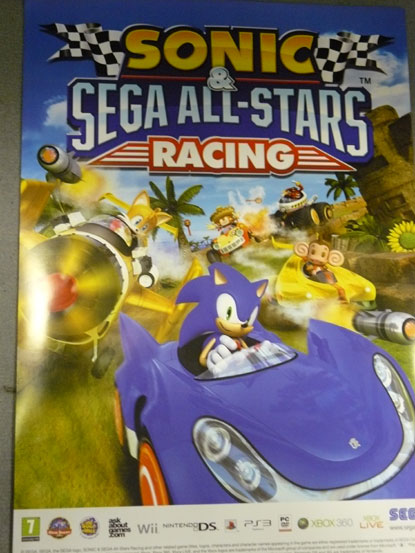 Note the bottom features the Alton Towers and Sonic Spinball ride logos!
Now kiddies do you know what this is? Yes its a standee that you see in store, these combined with those that have games in them are known by the technical term FSDU or "fuzzdoo" short for Front of Store Display Unit.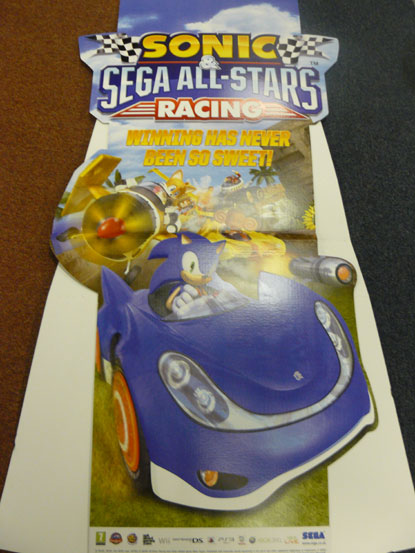 No doubt T-Bird etc will be pestering game shops for these so you now know what to look for at least.