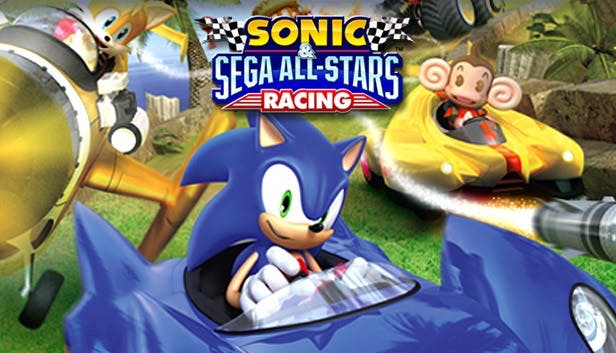 ASR Drifts To iPhone & iPod Touch
A bit of Sonic news for those who like to game while on the move, announced yesterday was that Sonic & SEGA All Stars Racing will be making it way to the App store for iPhone and iPod Touch – something TSSZ have mooted as a rumour for a week or so. Here's the press release below to give you a bit more information:
LONDON & SAN FRANCISCO (28th Feb 2010) –SEGA® Europe Ltd. and SEGA® of America Inc. today announced that Sonic & SEGA All-Stars Racing™ is coming to iPhone® and iPod® touch. The mobile edition of this speedy title will include all the familiar faces and events players have enjoyed on other platforms when it drifts onto the App Store this spring.

Sonic & SEGA All-Stars Racing puts players on the track and in the shoes of a host of popular SEGA characters, from Sonic to AiAi and Dr. Eggman, each with their own unique vehicle. Players must use their driving skills to dodge their way to a chequered flag in a variety of single-player modes, as well as local multiplayer race and battle modes via Bluetooth™ or Wi-Fi.
Interestingly enough on the SEGA Press it lists the product format as Windows 7 Phone, now this could just be an error on SEGA's part much like the above press release coming from last year apparently, but it could mean they want to experiment with other phones possibly.