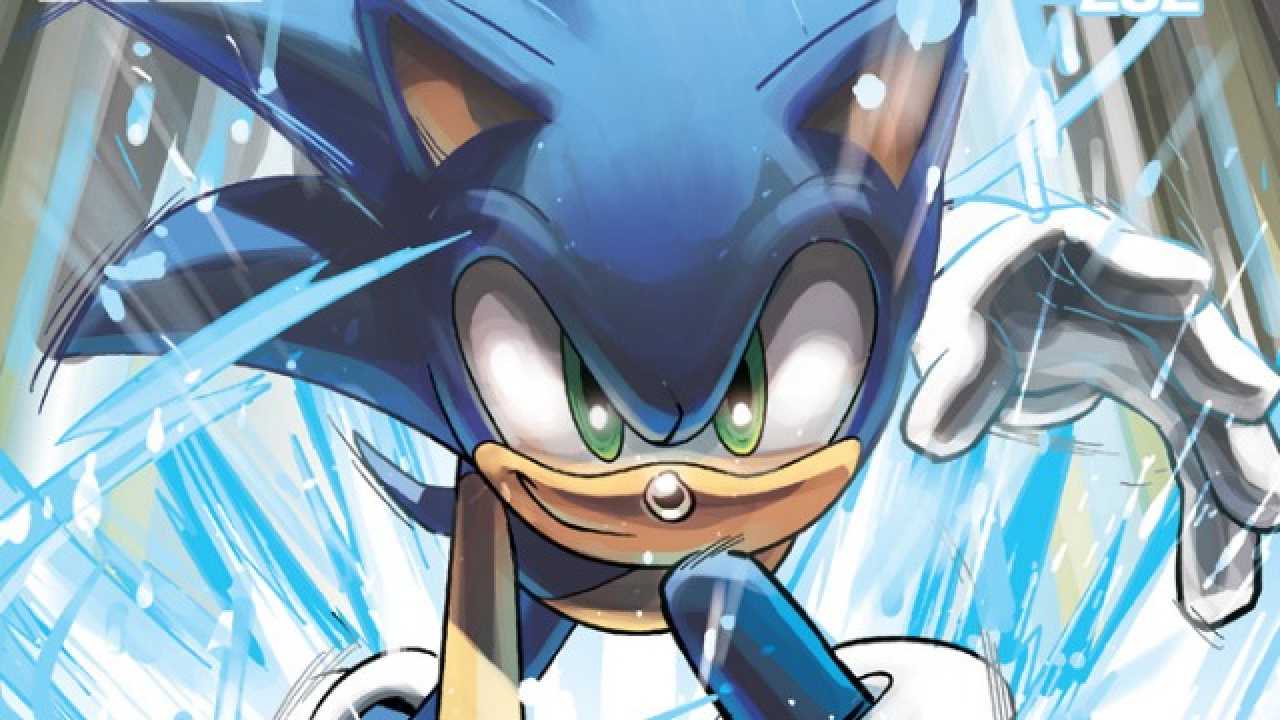 Archie Lawsuit Documents: Scott Fulop Is Plaintiff, Cites Almost 1,000 Examples Of Alleged Copyright Infingement In Comics
We've received a tip from The Shadow Imperator containing the complaint documents on the recent Archie lawsuit. The plaintiff, mentioned as Narrative Arc Entertainment organizer Scott Fulop, is citing 6 counts of illegal activities by Archie Comics and SEGA, including copyright infringement, violations of the Lanham Act, deceptive practices, unjust enrichment, and more. Fulop is apparently citing infringement on Sonic comics spanning from 1996-2012, and claiming republished and original work going up to 2009. There are 953 cited examples of alleged copyright infringement in comics, printed and digital. This includes 441 alleged infringements over 348 (re)releases of the main Sonic comic series. Fulop's attorney is Neil Burstein, who is high-profile and has several top-tier IP and entertainment clients. Fulop is demanding a trial by jury as well.
This is a civil action seeking damages and injunctive relief for copyright infringement under the Copyright Act of the United States, 17 U.S.C. §§ 101, et seq., for violations of the Lanham Act, 15 Case 7:16-cv-06109-VB Document 1 Filed 08/01/16 Page 2 of 18 U.S. C. § 1125 (a), for unfair competition, unjust enrichment and related claims under Federal and New York statutory and common law, and for Declaratory Judgment that the alleged copyright registrations of the Defendants were fraudulently obtained, are invalid and should be canceled.
If you don't know what the Lanham Act is, it is the primary federal trademark statute of law in the United States that prohibits a number of activities, including trademark infringement, trademark dilution, and false advertising.
The complaint mentions the following characters as being part of his original work:
Mammoth Mogul
Sergeant Simian
Lightning Lynx
Predator Hawk
Flying Frog
The Fearsome Foursome (group name for Sergeant Simian, Lightning Lynx, Predator Hawk
and Flying Frog
Merlin Prower
Sir Connery, the Mighty Crusader
Black Death
Enchantress
Mathias Poe
Damocles the Elder
The Swords of Acorns
The Sword of Light
The Land of Dark
Fly, Fly Freddy
Indeed, Ken Penders has no involvement in the filing. However, Penders' own account, along with his lawsuit, is cited:
24. Upon information and belief, Kenneth Penders ("Penders") also worked as a freelance writer/artist for Defendant ACP for over twelve years.

25. Fulop knew Penders from Fulop's prior employment as staff editor for Defendant ACP when he regularly engaged Penders services on behalf of defendant ACP as a freelance writer/artist.

26. After his tenure as a staff editor for Defendant ACP, Fulop collaborated as a co-author with Penders on many freelance writing projects for Defendant ACP in addition to Fulop's solo assignments from Defendant ACP.

28. On information and belief, none of the checks or payment vouchers that either Fulop or Penders received from Defendant ACP in payment of their work contained any legal language or notices concerning copyright rights, work for hire or a transfer of rights to Defendant ACP or to Defendant Sega. Nor did any of the correspondence concerning Fulop or Penders story ideas or the approvals relating thereto contain or have such terms or language.

29. When Fulop submitted freelance story ideas or work including the creation of new and original characters to Defendant ACP, at no times did he ever have any discussion with anyone at Defendant ACP concerning the issue of copyright ownership or the concept of "work for hire". Nor was Fulop ever aware of Penders ever having such a conversation with Defendant ACP.

32. Fulop used the writing pseudonym Kent Taylor when submitting work to Defendant ACP and working with Penders and other writers on the Sonic Comic Book Series.

35. Thereafter, Penders informed Fulop that Defendant ACP was beginning to reprint certain stories written solely by Fulop, reprint certain stories written and/or illustrated solely by Penders, reprint certain stories co-written by Fulop and Penders, reprint certain stories co-written by Fulop, Penders and other writers, as well as continuing to use some of their respective new and original characters in new stories and in other media.

36. On information and belief, and according to the U.S. Copyright Office records, Penders filed and obtained copyright registrations in 2009 and 2010 for certain stories written and/or illustrated by Penders, in some instances co-written by Fulop, and in some instances co-written by Fulop and other writers during their mutual tenure as freelance writers/artists/creators (the "Penders Copyright Registrations") and four of said copyright registrations list Fulop as one of the copyright claimants in instances where Fulop was one of the writers.

40. On information and belief, Penders attempted to obtain remuneration from Defendant ACP for the various works and original characters he created as a freelance writer and artist and which were being used in new stories as well as his original stories being reprinted by Defendant ACP but Defendant ACP refused to make any payments.

41. On information and belief, Defendant ACP commenced litigation in the United States District Court for the Southern District against Penders seeking, among other causes of action, to invalidate the Penders Copyright Registrations. Penders counterclaimed against ACP for copyright infringement, among other claims. This litigation was assigned case no: 10 Civ 08858.

42. On information and belief, Judge Berman of the U.S. District Court for the Southern District of New York formally dismissed the action commenced by Defendant ACP against Penders.

43. On information and belief, there was no judicial determination in said action commenced by Defendant ACP against Penders affecting the validity of any of the Penders Copyright Registrations, and Penders retained ownership of all the Penders copyrights at issue in the litigation.
Not only is Archie cited for wrong doing with copyrighting, but SEGA too.
We'll be updating you more on the latest, but this…looks bad. Especially for Archie and the Sonic comics.
This post was originally written by the author for TSSZ News.