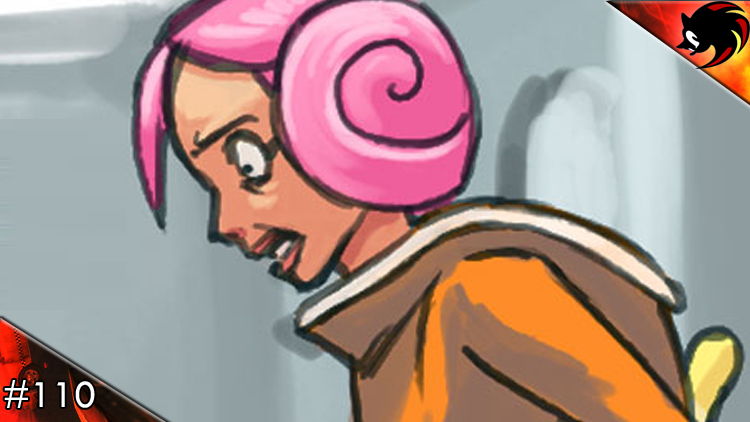 #110 – Jack Lumber's Dream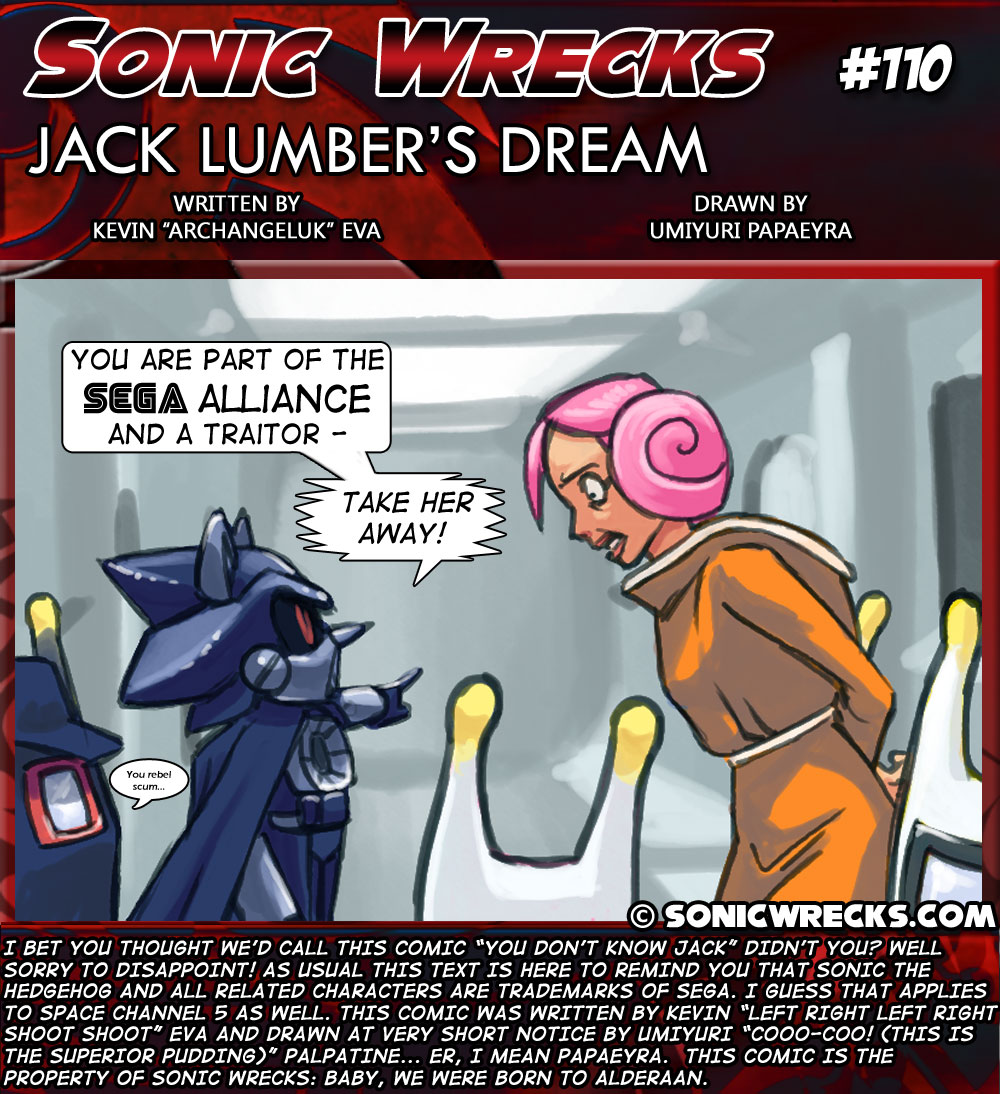 COMIC NOTES
Sonic Wrecks comic #110: "Jack Lumber's Dream" was completed on August 17th, 2012.
The one-frame comic was thrown together quickly after the announcement of SEGA's new SEGA Alliance publishing force.
The title is a pun on "Jack's Dream" the iconic piece of music from the SEGA published game HEADHUNTER and the then announced title Jack Lumber.
This would be the second time Metal Sonic has appeared as Darth Vader, the first being #020: "A New Dope".
It's the first time the focus has been (mostly) on Space Channel 5, and is the first appearance of Ulala in the comic.