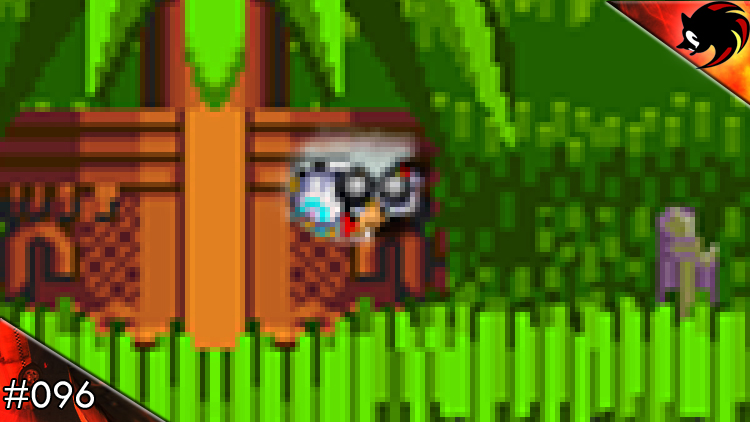 #096 – Jobs For An Absent Hedgehog – Vol 2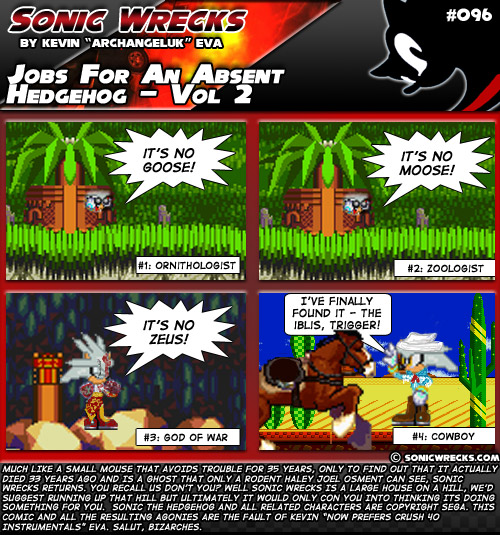 COMIC NOTES
'Jobs For An Absent Hedgehog – Vol 2' was completed on September 1st 2010.
Silver is again doing various tasks based upon his rather shouty lines in Sonic 2006. An ornithologist is a bird watcher incidentally if you don't know.
At Summer Of Sonic 2010 AAUK sported (amongst other things over the day) a t-shirt emblazoned with the words "IT'S NO USE" in gray with the second S sporting Silver's traditional spikes.
Frame 3 features Silver dressed up as Kratos from God Of War.
Frame 4 references cowboy star Roy Rogers' famous horse. Silver is even wearing a very Roy Rogers-style outfit.
The mid point of the disclaimer is a double reference to both the Kate Bush song Running Up That Hill and Placebo who performed a cover of it.
There is a Summer Of Sonic staff in-joke near the end, but I'm not going to explain it on this occasion.