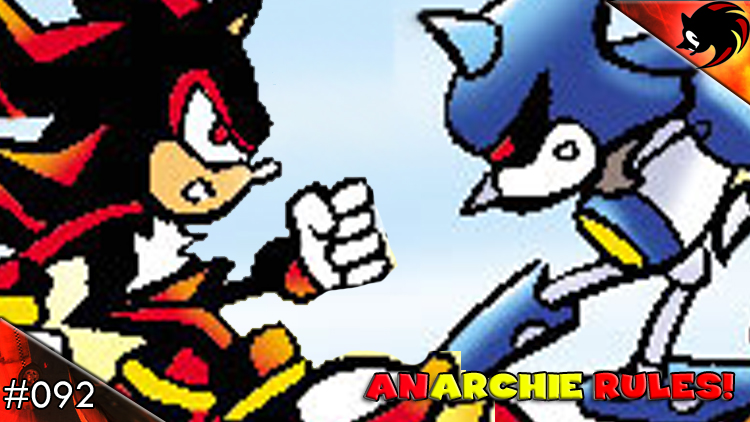 #092 – The Battle Of Little Big Hog (Anarchie Rules)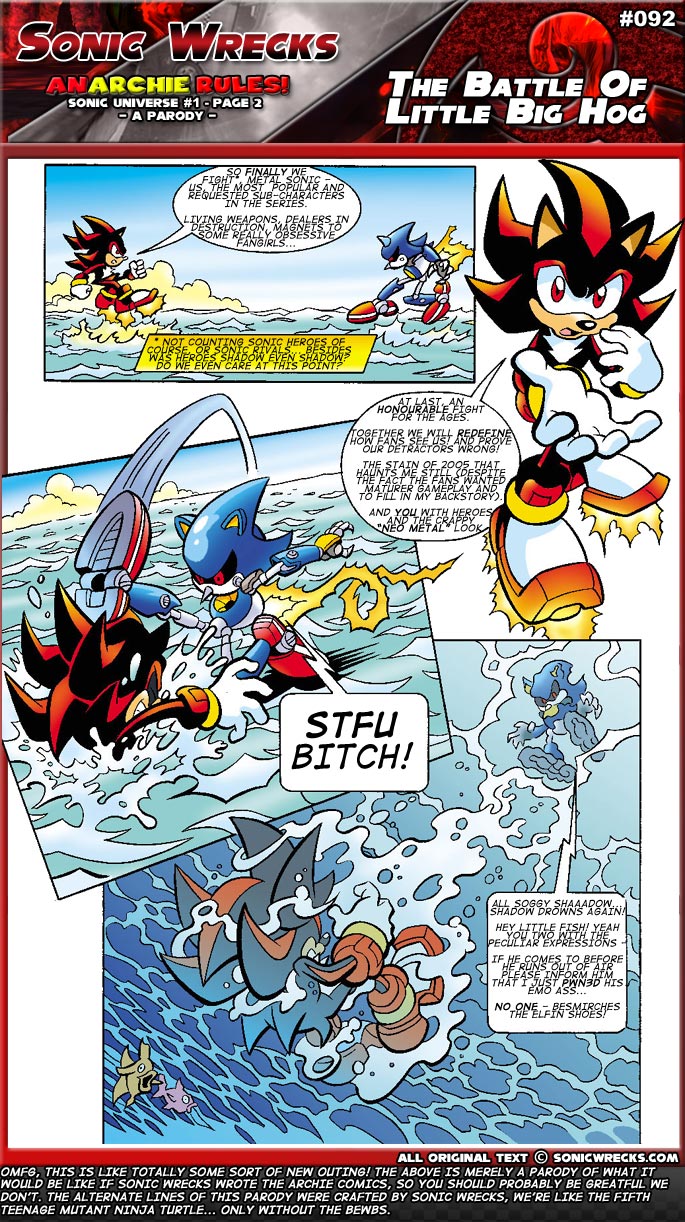 COMIC NOTES
Comic #092 was finished on 7th February 2010.
This is the first non-sprite Sonic Wrecks comic and its point is that its actually a parody of what Archie would be like if SW actually wrote it.
In other words we're saying Archie do it a lot better than we would!
This uses page 2 of Sonic Universe #1.
For the "Anarchie Rules" comics the top of the comic is reversed – in that the diagonal strip is the gray area and the rest has the burnt effect.
The "tattoo" logo also replaces the Shadow head here.
The disclaimer references the "5th turtle" Venus De Milo, from TMNT The Next Mutation.
AAUK actually owns the original pencils of this page.