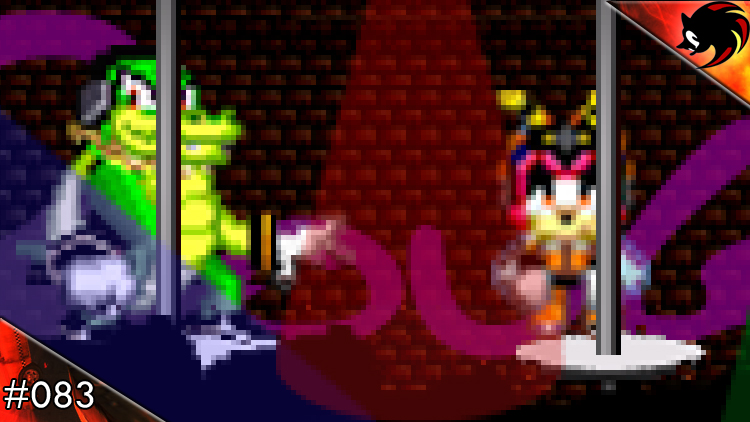 #083 – They're Gonna (Adjective) Your Ass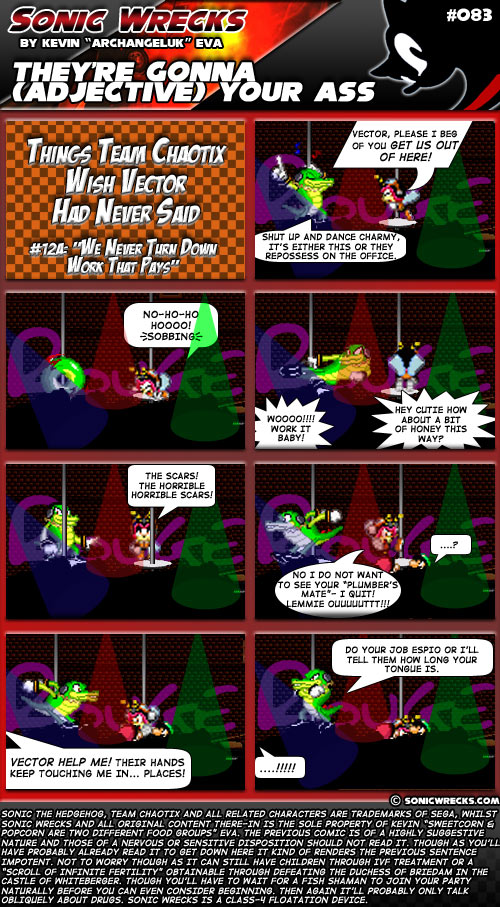 COMIC NOTES
"They're Gonna (Adjective) Your Ass" was completed on 21/09/2008.
Yes that does appear to be a certain pair of famous plumbers.
Sonic Wrecks continues its tradition of never showing Espio.
The disclaimer features various references to cheese (Brie, Edam) as well as burger chain White Castle.
The last line is a Futurama reference, namely Bender's ex-fembot 'acquaintance' The Countess.
There's also a lot of Warcraft bashing if you didn't guess.