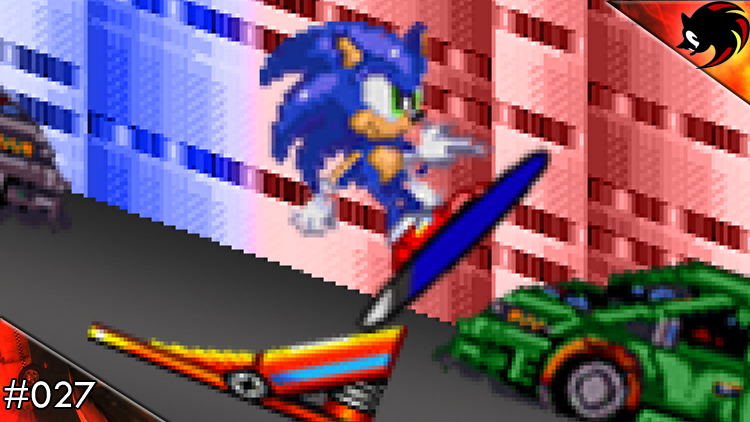 #027 – Escape From The City Of New Angeles

COMIC NOTES
'Escape From The City Of New Angeles' was completed 03/08/05.
This comic took a long time to make, thanks largely to first a power supply going boom and then a hard drive failing.
We're having a special take off of SA2:B in this comic.
French Circus Midgets?
John Carpenter references ahoy! The title is a combo of 'Escape from the City' the theme which plays on City Escape by Crush 40 and the two 'Escape…' films of John Carpenter. Namely Escape from New York and Escape From LA.
That blasted spinny logo thing in frame 2 took HOURS.
Every single Sonic sprite here is a brand new edit. Bleh.
The police car's number is THX-1138. The title of George Lucas' first film and the associated film company.
He might well be bruised but Sonic sure is determined.
There is no F rank in SA2:B.
The 'next verse' remark is used in conjunction with repeating the camping song 'Picture A Cowboy'.
When sorting out the page for the 2020 rework of the LMC website, Kevin found that the comic had actually been wrong for the last 15 years, showing his script notes over certain panels when they weren't supposed to. The ending originally mentioned the G.U,N truck appearing (thanks to the notes) but did not show the actual truck. So the comic was re-edited on 11/10/2020 with the removal of the errant notes, the addition of a new frame and the originally intended ending.
It's possible confusion occurred when looking for a decent sprite usable for City Escape's G.U.N truck. What would end up being chosen was an edit to a custom made by NICKtendo DS in 2011.