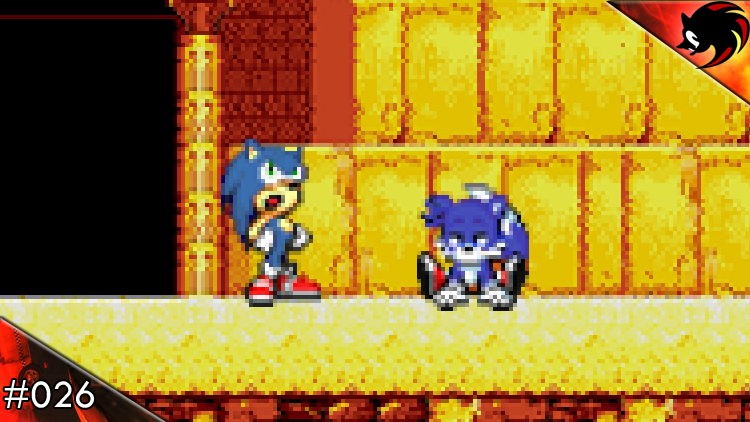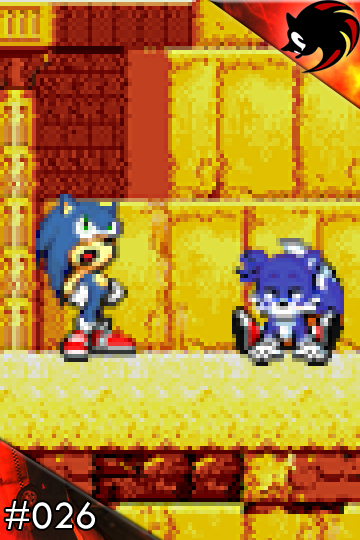 #026 – The Perils Of Crossovers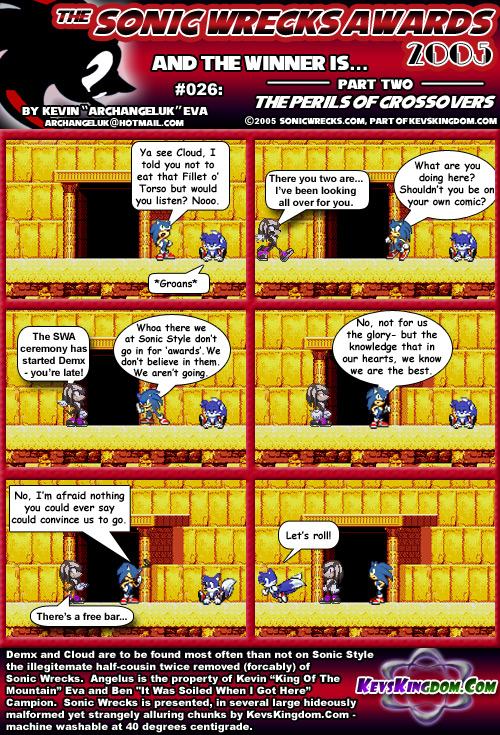 COMIC NOTES
And on to part two of the SWA comic again published on 12/07/2005.
This comic is a direct reference to the first Sonic Style sprite comics, complete with an appearance from Demx.
Even the backgrounds, fonts and style on the speech balloons are different to Angelus' if you look.
The "fillet o' torso" is an implied reference once again to Kingdom of Loathing, but more specifically comics #024's version of the Evil Golden Arches. While the fillet o' torso was on the board however, it was actually an additional menu item Kevin made up.