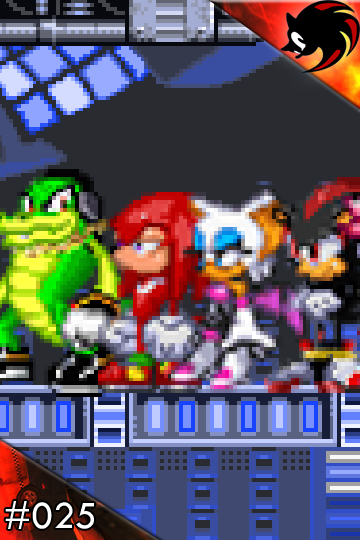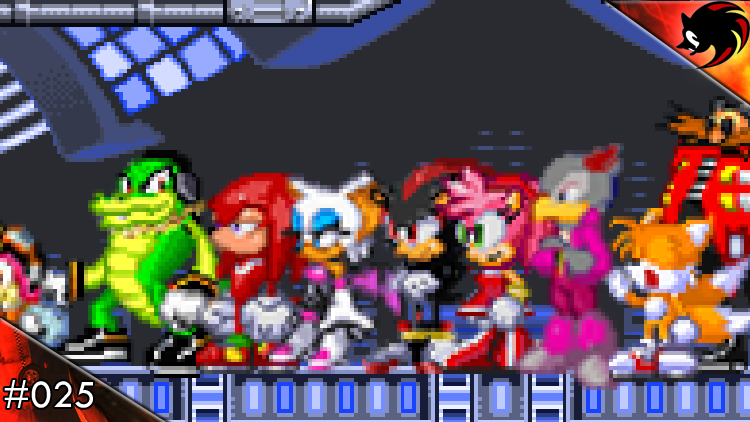 #025 – Standing On Ceremony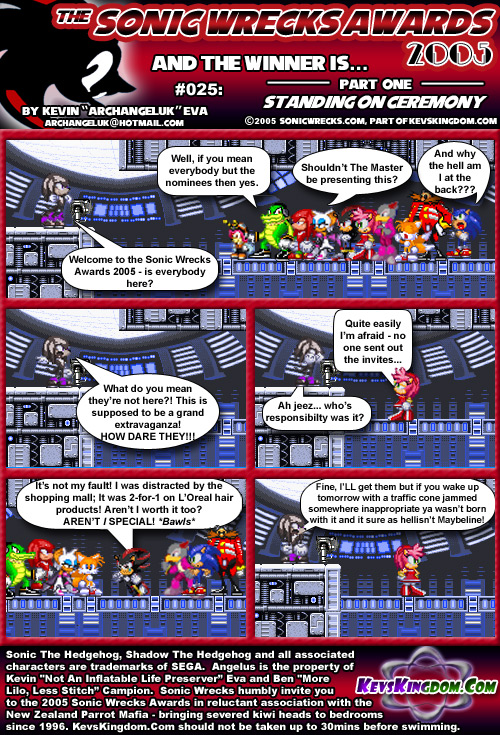 COMIC NOTES
These two comics initially came after #018 and were out in conjunction with the publication of the results from the 2005 – and first – Sonic Wrecks Awards (SWA) also known as 'The Handies'
The special is a two-parter, both parts were however started, finished and posted on the 12/07/05.
So… Part 1.
My God, Vector appears… AND SPEAKS!
Assumedly, The Master was busy on shift working at The Evil Golden Arches (see #018).
Shadow I'm told likes 'Cherry Blossom' scented hair products.
Is that a tear in Shadow's eye?
I think this is the first comic Charmy appears in and is not injured.
The never seen New Zealand Parrot Mafia are something of a calling card Kevin leaves in creations of his, they were also mentioned in Radio Redux's Chaotix X.