SEGA Confirms Europe Is A Country
SEGA has confirmed via Twitter that Europe is a country.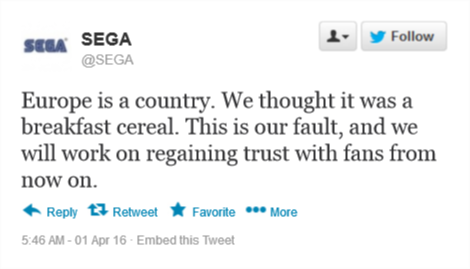 We have reached out to SEGA's most vocal critics on SEGA's lack of European releases, Tracker_TD, on this announcement. However, he was too busy drawing Miku fan art to provide us any comments at this time.
We will bring you all the latest as it happens.
This post was originally written by the author for TSSZ News.