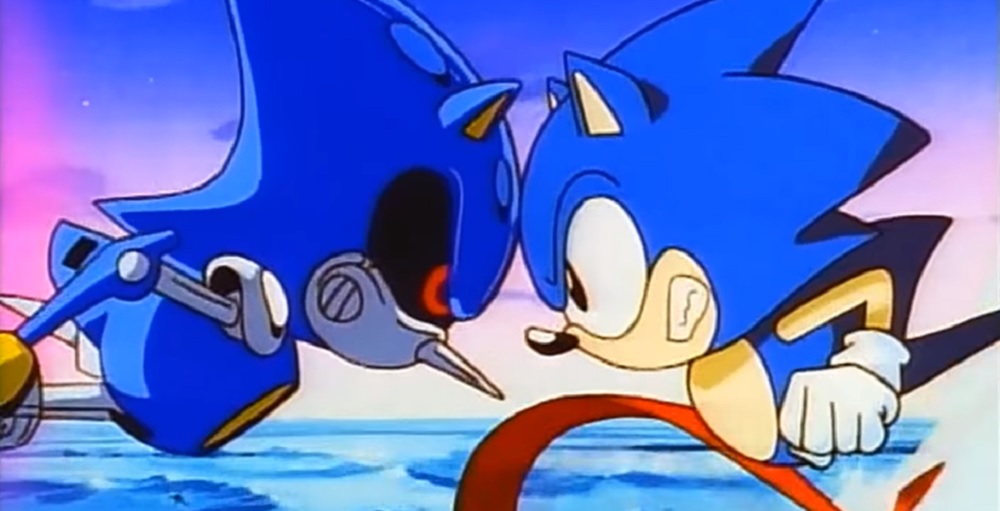 Second Sonic Anime Announced
SEGA is taking advantage of Sonic X's growing fanbase, along with feedback intended for the Sonic Boom show writers, to make a brand new Sonic anime.
SEGA explained the show's plot, which they said is "very straight-forward". The show is not a sequel to Sonic X, but it will involve the Sonic cast being transported to Earth by the Chaos Emeralds. This time, however, they decide to fit into human society by attending high school. Their sensei will be Princess Elise. While the gang try to fit in, Tails will double as a student at the school while sorting out the gang's situation at home over some green tea. Sonic will try to get his senpai, a chili-dog, to notice him. Amy will eventually find her long-lost nii-san. Shadow will wear a Hawaiian shirt. Eggman, too old for high school, will run for President. Knuckles will take advantage of social media to guard the Master Emerald, courtesy of selfies. We have learned from SEGA that one of the captions for his images, an example of the anime's writing style, was "hanging out with someone more important than you…b-baka!"
SEGA has decided to reveal an exclusive bit of info of us, thanks to a rep we spoke to. We have learned that, in the anime, Sonic will lick a Switch cartridge. More details will come soon, but it's clear that SEGA is going all out with the writing for this show, which will premiere in 2018 on Crunchyroll.
This post was originally written by the author for TSSZ News.