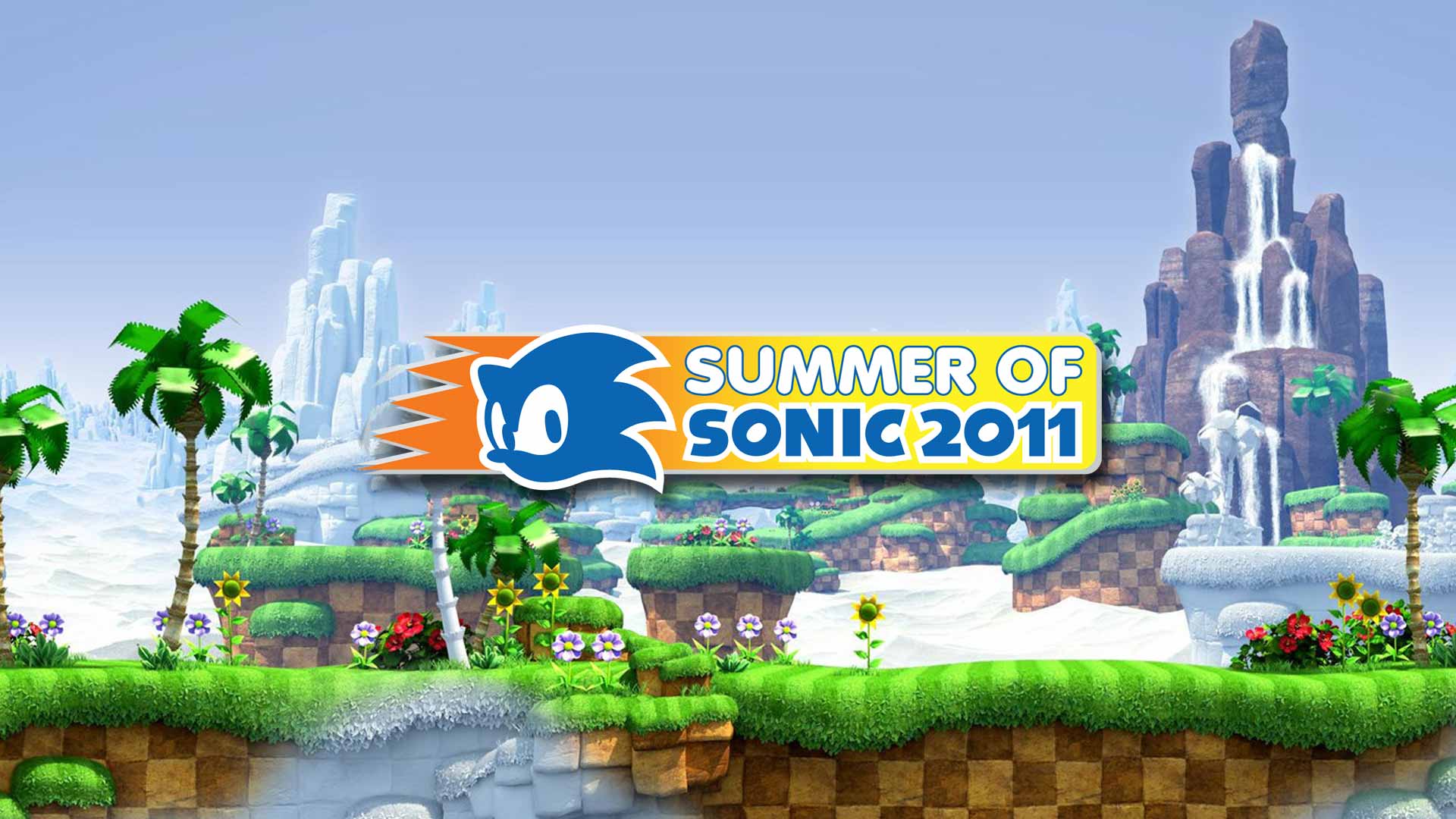 T-Bird Speaks: A Word From The Bird To Sonic Fans
Hello all, I don't usually like writing global messages on here, but there's something I'd like to highlight because I think it's important.
Those of you who have been to Summer of Sonic the past few years will know how super awesome the event is. I still retain a little piece of that warm fuzziness that was residual for many weeks after that first event; hundreds of fans coming together to share their mutual love for the Sonic franchise. Summer of Sonic has provided a place to forge new friendships, and in even in some cases been a place to find love (I can vouch for that one!). I'm sure many of you feel very lucky to be able to have so many friends from all over the worlds with such a huge array of talents and interests.

They do say the best things in life are free, and one of the things we pride ourselves on with regards to Summer of Sonic is that the event does not cost a penny to enter to whomever wants to come along and spend the day with us. Unfortunately in reality, the event isn't free. We've been fortunate to have massive financial support from SEGA, Microsoft supplying gaming pods, and Archie and F4F giving away loads of goodies. Not only this, our guests all come to the event not asking a penny for their participation.
In order to provide the best experience each year, we've always gone over budget in the end; (more of a case of we know some stuff SEGA just won't pay for but we know is important for making SOS what it is – AAUK) fortunately, that's where the SoS staff have stepped in. The likes of Phil "Vger" Sims, John "Turbo" Finlay, Svend "Dreadknux" Joscelyne and Kevin "AAUK" Eva along with many others have thrown huge, and I mean in some cases I mean huge amounts of money at the event for prizes, to fund our guests transport, accommodation and food, and to provide a whole host of other activities on the day. Not one person has ever asked for reciprocation or credit for one reason; Summer of Sonic is special to them, and is personally worth a hundred times the contribution, and I'm sure they would donate again and again.
This year is no different; even with our bigger budget, our plans have grown once more – this year will surely be the biggest event to date! Once again, we've had some amazing donations from all over the place, but again there is a large amount of contribution coming from the staff.
What I ask of you guys is completely 100% voluntary.
If you could spare a little bit of cash, even just £5, it would make a huge difference to our cause.
Donations, no matter how little are important in purchasing things that are vital, such as water for staff to drink on the day (they get thirsty!) or the odd bits and bobs like additional equipment hire.
Not only this, it would be taking this huge burden off those guys who have put in hundreds, thousands of pounds over the last three years.
If you want to make a donation, you can do by sending funds to the Sonic Stadium Paypal:
(Edit: Or SW of course via the PayPal link at the bottom right of the page but we'd prefer you to go to TSS over us in this instance.).
Again, this is a totally unofficial donation drive, and I hope none of you feel obligated to send money that you don't have or to give huge amounts of money because that's not what we want, and it's not what this event is about.
I'm sure many of you will think five pounds is massive value for money for what you get on the day; you'll agree even more when you see some of the cracking news we have to announce over the next few weeks.
Thanks for reading this guys and gals, you're all awesome.
See you on June the 25th!
Adam "T-Bird" Tuff
SoS Stage Manager