Summer of Sonic 2012 – "Seaside Denied" Team Paradox Intro
Our friends from Sonic Paradox – artists BoozerMan and Flash Fingers – discuss how their creation came about and the future of the infamous Sonic Shorts with this unseen snippet from SOS12.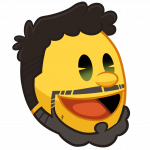 Writer of words and comics, streamer of games, presenter of radio shows and eternal 'just a guy'. LMC's boss-man has worked on projects for SEGA, Square Enix, Konami, Capcom and more. Once co-created and hosted an international fan-convention because he can do that sort of thing. Used to be known as AAUK/ArchangelUK.