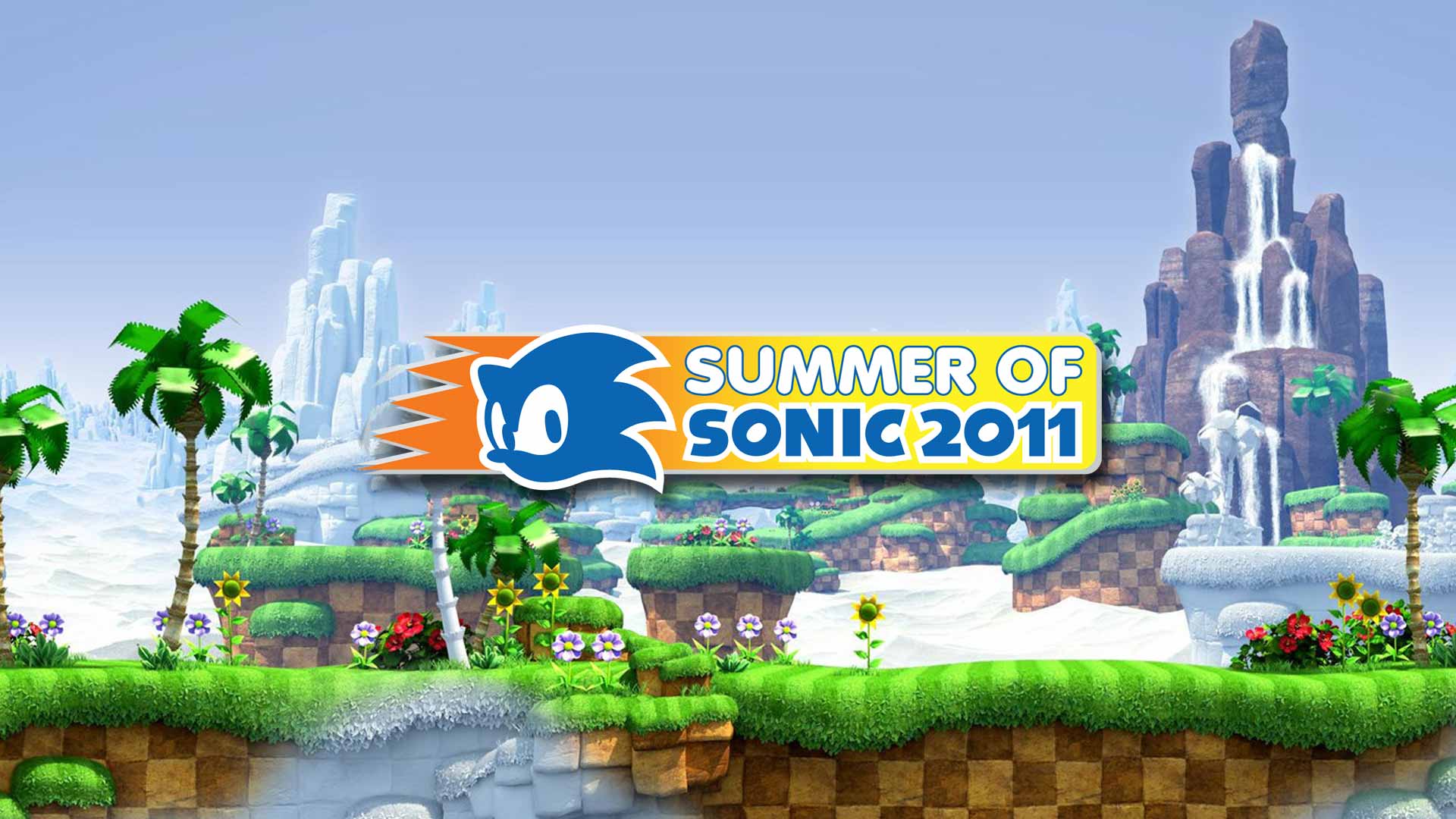 Summer Of Sonic 2011 – Wrap Up
Okay post-SOS sit rep: Calves? Screwed. Feet? Torn to shreds. Failed to get a photo with Naka for the second time, with Ian, Tracy, both Nigels for the third time, Iizuka for I think the EIGHTH time. Loss of camera, loss of jeans, blood, contents of stomach, consciousness, tune and several severe losses of dignity.
Plus side I got to meet awesome people like Kellie Parker at last, and those that got in, I was actually interviewed for once – and guess what? Apparently it was great. I know non-ticketers were queuing outside for ages and some aren't particularly happy (if there is an SOS 12 it'll have to be held in the Excel Centre/similar or bust I think) – but those that got in for the most part had a fantastic time. We DESTROYED the previous attendance record for an SOS which considering the fact we had frankly f*** all advertisement from SEGA is extraordinary. This doesn't even consider the livestream which has successfully taken down Sonic Wrecks – and all it was hosting yesterday was a few widgets. I dread to think the numbers on that one.
EDIT: I just checked and the channel has 21,111 views on it. ARE YOU FREAKING KIDDING ME!?
Yes I did "sing" Live & Learn on stage at the end, I CANNOT sing and have never said I can. It was at the on-stage orders of a certain Jun Senoue. Or one of the three and a half Jun Senoue's I could actually see at that time. Wasn't expected, I forgot all the words (not that J.G can remember them either), I couldn't hear myself and I was more than a little aware that my highly personal area was slowly being punctured and gouged by a half-dozen safety pins. You try singing in tune with that going on.
My IMMENSE thanks to all those individuals who came over: the fans, the famous faces via the community, via SEGA or even those that came off their own bat just to be there.
Fans got to see their heroes, people got to see their fans. Fans who had dedicated over a decade to the promotion of Sonic Team and lived their lives by them to some extent finally got their reward – even if it wasn't as long as they/I'd hoped – seriously you could write a drama based on that epic struggle. Fate threw a few roadblocks in there… but it happened.
Best of all both SEGA and the Sonic fans got to really see/feel how they and each other feel about the brand… about Sonic… There's always been a tiny bit of a disconnect, I think each now knows just how important Sonic is to them. SOE learnt a LOT this day. Good things will happen in the future because of it.
One thing that does need to be remembered though is that Summer Of Sonic is not just run by Adam, Svend and myself – but by many people. Many people who yesterday worked their arses off.
In fact, when it comes to the staff…
Hey, SEGA. Listen up.
When it actually appears take that staff picture. A staff picture of what, twenty people? That doesn't even't even have all the people there that worked so hard over thirteen hours plus a set up day the day before, plus all sorts of matters. That doesn't show those that couldn't attend due to illness and real life matters. People that handed over their time, effort, energy and more money than is healthy to help make SOS happen.
A picture with people from all over the world in it.
Take that photo and put it as the desktop wallpaper of every PC in your building. Because you guys are so goddamn lucky to have this group of people I don't even think you realise fully.
I only wish I could've done more for them. It's your turn now, I guess.
Kevin Eva/ArchangelUK/AAUK
Co-Founder & Co-Organiser of Summer Of Sonic (2008-2011)