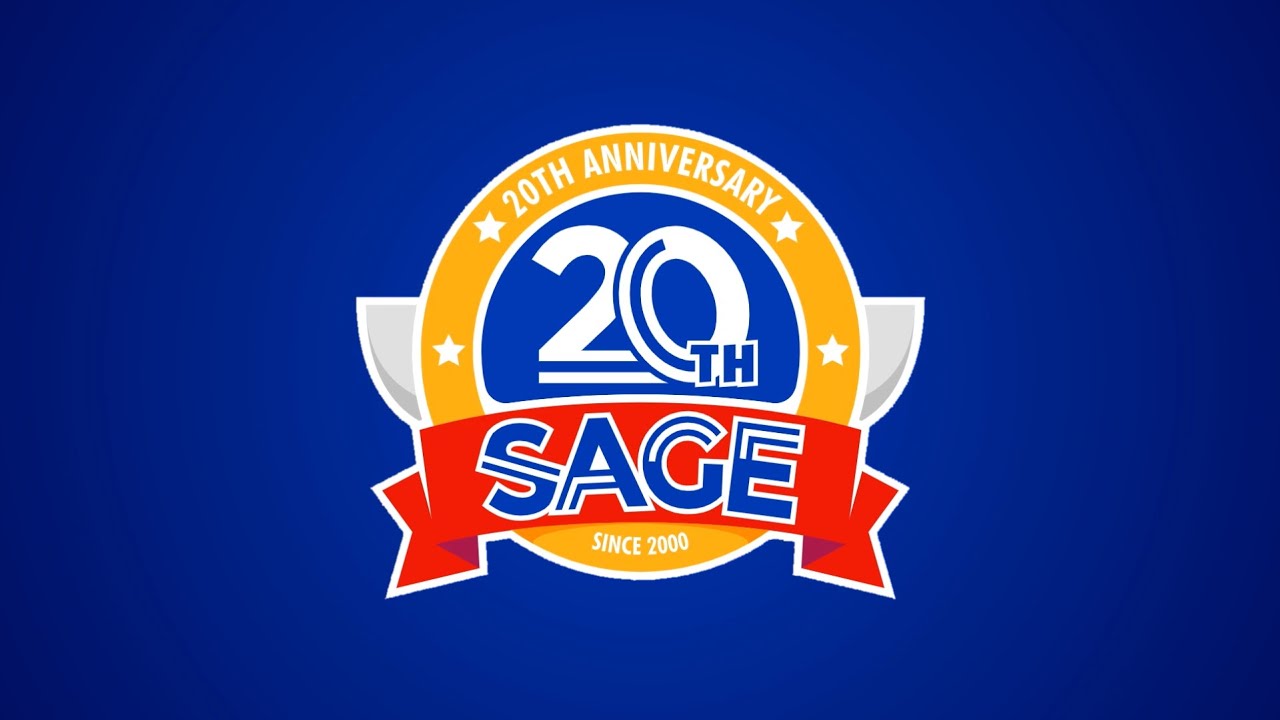 SAGE '09 Fangame Review Slew #1
In case you hadn't noticed by the wealth of SAGE content on the front page of TSSZ SAGE 14 is well under way with a staggering amount of fan games demoed to the public at large. TSSZ will continue to cover the event all week until the event is over. After that, normal service will resume.
Reviewing Fan Games can be tricky as a critical eye has to be cast over them. It's worth remembering a lot of blood sweat and tears has been poured into all of them however, no matter the quality. For that I want to extend my appreciation for all the good work done by simply getting a playable demo or game made in the first place.
Now, onto the reviews;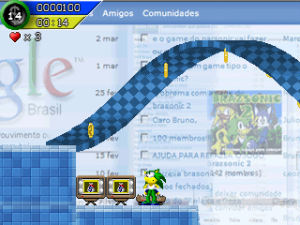 Brazsonic is defiantly an acquired taste. The game features Brazilian themed recolors of the Sonic cast and crew including the titular Brazsonic, his sidekick PeleTails and a Baia Nuckles (not a typo!). At first glance the game seems to be a bog standard 2D Sonic platformer until you realise the subtitle to the first level is 'Flooded Communities' and the background seems to be Google Brazil. Things get stranger from there as BrazSonic and crew collect coins instead of rings and are being harassed by cowboys, Indians, whining little kids and grey clay monsters that separate into several grey owls when hit. Checkpoints are even 'wacky inflatable arm flailing tube men'. Unfortunately the unusual style does little to save the game once you start to play. The levels feel dull and flat, the characters take an eternity to accelerate and maintaining forwards momentum is hard thanks to the many springs that love to propel you back from where you've come. Add a rather pointless lasso as a gimmick with repetitive music and a good Sonic fan game we have not.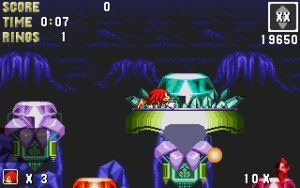 Knuckles Treasure Hunt is another game with a very simple concept. Anyone familiar with Sonic Adventure and its sequel will know exactly what to expect as you guide Knuckles around digging into scenery looking for emerald shards. The levels in the demo are a mix of old and new, old levels using as many assets from Sonic & Knuckles as possible with new levels looking like something created in Microsoft paint. Graphics aren't everything though it's how a game plays that's important, right? Well unfortunately that doesn't save the demo either.
You're given a Sonic Adventure style 'how or cold' radar to find the shards with green being 'cold', yellow being 'closer' then red being 'boiling hot'. Unfortunately roughly a million randomly placed badniks block your path hitting you every few seconds and the placement of the shards is really fiddly. The radar might be flashing red but you may be a few pixels left of right of where it wants you to drill. The moveset is a little unstable, Knuckles spindash being basically broken but his punch hurtling him forwards at a huge rate of nots. Couple that with some very unfair bottomless pits and you'll be treading ground very cautiously. Collecting shards may be ultimately rewarding but only the very patient will get the best from this game.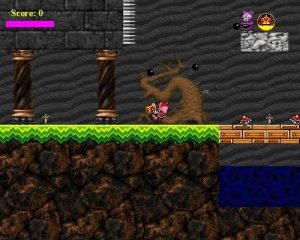 An Amy Rose Fangame? You better believe it! Rose of Longevity features Amy hunting for the games titular rose said to bestow eternal youth on those who find it. Also for a handy plot point the rose can also power Eggman's machines explaining why his badniks are everywhere.
The game is a standard 2D platformer with Amy collecting treasure along the way and hitting things with her hammer. You'll notice as soon as you move Amy something feels very jerky. This observation is heightened further when you try to jump. One minute she's on the ground and then a few seconds later she's instantly at the peak of her jump and hovers forwards a bit before teleporting back to the ground.
This is jarring say the least and makes jumping on the springy mushrooms hilarious and almost impossible to keep your bearings as the same thing happens but is exaggerated exponentially. The best part of the game though is the credits, DarkJedi188 giving credit to Sega, ID Software, Raven Software, and Apogee for providing sprites and backgrounds. The music is just as eclectic featuring midis of Queen, Abba and The Prodigy. It's madness yet an oddly endearing quality.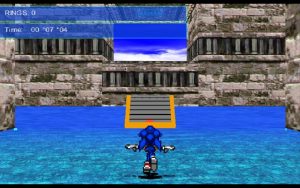 It's not all retro 2D games at SAGE, this year has seen a rise in 3D Sonic games in various shapes and forms. Sonic: Emerald Hunt is mostly 3D as in all the environments are 3D as are the enemies and item boxes. Sonic and the Emeralds are 2D but the Sonic Advance sprites actually look good in the 3D world. The demo features a HUB world where you select from one of three stages, two of which want you to collect seven emeralds while one is a race to the 'Goal' ring. The nature of the Emerald Hunt levels means they can't be linier but they sure are confusing to follow. Most of this is to do with the horrible draw distance. You can see an emerald floating in mid-air but when you jump close a wall appears literally feet in front of you and blocks your path. That and Sonic is a pain to turn with a keyboard alone. Sonic Robo Blast 2 had a good idea to combine keyboard and mouse which would work a treat here. Levels also suffer way too much from 'bottomless pits of doom' though there isn't much of a penalty apart from a slower clear time. Initially striking thanks to its clever use of existing Sonic textures and music the game can be frustrating.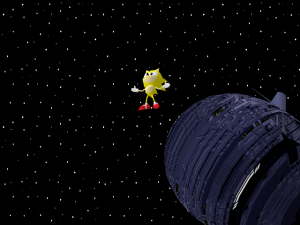 Yet Another Sonic Minigame is exactly what it says on the tin and by wearing its heart on its sleeve it's all the more enjoyable for it. Cheap, cheerful and over in 10 minutes the game never outstays its welcome and lets you admire it's finer points rather than it's flaws. It's not really a Sonic game as the concept mostly resembles the 'Get Blue Spheres' Special Stage from Sonic 3 except this time you've full 4 way control of Sonic and you're collecting emeralds, not spheres. Hazards come in the way of spikes which at first are easy to avoid and later on deviously placed. For example, one emerald is surrounded on all four sides by spikes with only a tiny gap letting you nip in and grab it. Simple yet fun the game does have some issues. The character model is awfully simple and the playing fields are basically flat chequered grids with a flat still background in the distance. Luckily the custom music buoys the experience but it's the delightfully charming cut scenes towards the end that save it. Its Super Sonic vs the Death Egg in a charming battle that only needs some explosions to liven things up. There's even a twist at the very end that you're going to have to play to see for yourself. Obi Van Helgen has done good.
Post originally written by the author for TSSZ News.