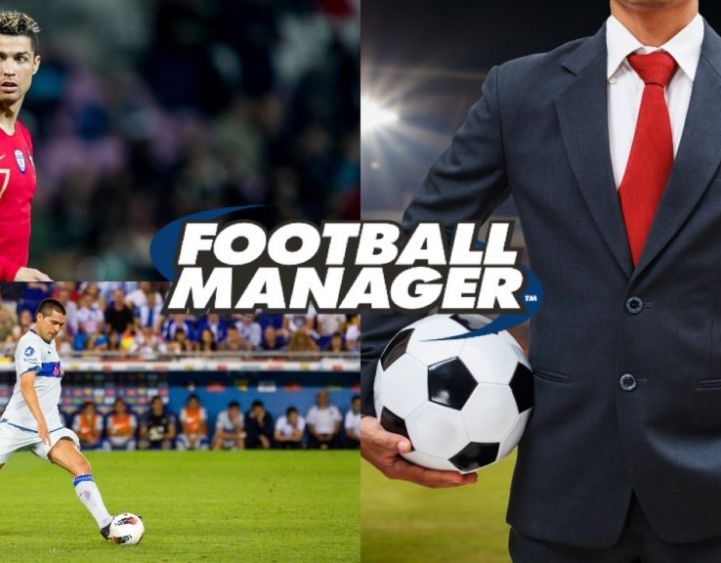 Review: Football Manager 2012
Created by Sports Interactive and the successor to the original Championship Manager back in the day, SEGA's Football Manager franchise has gone from strength to strength over the years. Now with new rivals on the horizon, FM Live disappearing plus a resurgence of old enemy CM, its more important than ever that Football Manager delivers. We handed it over to resident FM nut Blake Draco to put it through its paces.
Beverage of choice? Check. MP3 Player? Check. Right now its time to delve into FM2012, a game which had interested me vastly thanks to the large amounts of features I was looking for since the previous version(s). After a quick install and boot via steam, I spot something that immediately catches my eye.
A tutorial.  Well that's new… despite being more than familiar with FM's standard items, I decided to see what it was like. Pressing the menu for it gives five categories: Interface, Transfers, Contracts, Creating and Developing Tactics and a Match Tutorial. All of which are essential for any new players who are entering this series.
For experienced players the first thing you'll notice is what has changed from the last game, the GUI feels and looks cleaner than it did last time and depending on how you play, i.e. in windowed mode or a different resolution, the amount of information that gets displayed will change. Many tabs that would have been in the subsections have been condensed into others, this means it'll take a bit of time to get used to it, such as finding squads, each squad has been moved into a drop down box instead of having its own tab.
Each tutorial will lead you through each step, in a good amount of detail, showing you how to for example change the starting formation by showing you exactly where to go in the interface, there's also steam achievements linked to going through and completing all of the them.A quick insert of some details into the manager screen (date of birth, manager pic, favourite club etc.), a press to manage what club you want to and then your career starts now. It seems there's now a 'How To' that are various questions, which you can click on in order to find out more about it such as searching for players.
Tactical Screen
Going onto the tactics screen you will see the whole screen has had a fresh lick of paint to it and some development, such as the added substitutes bar on the right, which allows you to see who your subs are.
As well as that the actual interface for tactics now brings up the name/fitness and rating in an outlined box. This is much more noticeable than just having the name underneath. Another note is the extra dropdown boxes that allow you to change a players role and duty without having to move off the screen, this is useful if you keep notes of who plays well in a certain role that fits with the strategy that you are going with. Besides Match Preparation being included into this screen, the way that you can swap between your starting tactic and any backup ones that you have can be done by a simple click, and new 'shouts' that can be a set of custom touchline instructions, saved into a shout for easy use when in a match.
Squad Screen
The changes to the squad screen are non-existent except for the 'i' button that comes before each player's name, hovering over it brings up a smaller window that shows you the attributes, the ability rating, potential ability, value and wage of the player, also on the attribute screen you can select view key attributes so that it brings up the specific attributes of a certain role handy when you're looking for what roles they can play other than the assistant suggested one. Added in is the ability to click-run a mouse across the ticks on the left hand side of the screen to select multiple people, this is also done in the staff screen, allowing you to terminate staff in quantity if required.

The team report tab will now allow you to see what depth you have in your squad for certain positions including those that you may not have in your tactic, if you feel that one player should be excluded from a specific position in evaluation you can click on the negative button next to him to remove him. In the backroom advice screen you'll notice that something is missing from it, and that is the secondary advice. For those who use to follow the secondary advice this will require a bit of extra thinking.
A new addition to the Training overview screen is the ability to select the Training Focus, or get your assistant to set the focus, other than that there's no major changes as far as I can see.
This slideshow requires JavaScript.
Tone System and Interactions
The interactions with your players have gotten deeper thanks to the tone system, six different tones in order to add a bit of dynamics to what you say, i.e. reluctantly resting a player so that he doesn't react too badly to the suggestion.
This is also included in team meetings a new way to interact with the team on a whole instead of it being confined to team talks in a match, you can boost the morale of your team this way if they are having a particularly bad run. As well as also being used when journalists come to get a response after someone mentions you in a press conference, sadly you cannot use the tone system in the press conferences which have the usual answers and questions as it did in the last game.
Scouting
The addition of a scouting pool makes it so that when one of your scouts isn't busy they will compile a report on the player that you want scouted, the only downside is that it may be taken up by one of the scouts that aren't very good compared to the others.
In addition to this you can now filter through scout reports allowing you to cut out those that don't match up to what you're looking for, or those that are unrealistic in terms of what you can bring into the club. If you are scouting the next opposition, the staff member who is scouting may suggest a change in match preparation, I'm not sure if this is new or not but it was something more noticeable when I was reading the opposition report.
Transfers
Any transfer offers have been moved into the new Transfer Centre, an overview screen which allows you to see the offers that have been given for your players, each offer in the Transfer Centre shows you part of the deal, how much, any extra clauses so forth, and is also grouped by the player in question. You can then accept or deny them or negotiate if you want to, this is extremely useful for when you're sending out loanees as you can see the amount of wages that will be paid and if they'll be valued as a first team member without having to go through the offer screens. As well as contact offers have been given a bit of a needed work, there's now an option to lock down any part of the contract, if you are a club struggling with a tight wage budget lock down the wages but usually they'll put in a demand for something else.
The player and staff searches have been given a filter in plain sight now, before you had to go through the menus to get to the filter pop-up and would have to do it again along with confirming if your filter needed tweaking, but updating the filter here allows results to be instantly updated as well, this certainly allows for easier for finding specific staff or players.

Match Viewer
First thing you'll notice when you're in a match is that the players, the stadium, crowd and pitch all look a lot sharper, with an improvement in outfield animations (both old and new) for the players, as well as more emotive animations.
There are two new cameras for you to choose from, one is 'Behind Goal', which is a camera behind the goal and the Director Cam, which will choose various angles depending on the situation you find yourself in. For Example, a penalty will sometimes be looked at from behind the goal, a goal kick will be from an elevated view.
Add/Remove Leagues
One of the features that has been wanted for years is the ability to add and remove leagues to your active game, which really helps those that do long term careers over multiple places and even those who might not have the best computer/laptop.
Personally, I like to play the game for the long term and having the ability to add leagues onto those that are already loaded is a great way for me to continue that trend instead of being restricted to how much my computer can take or having to start the game over again. The game takes into account who should be promoted and relegate, the transfers that also happened while the league has been inactive although some of the history is missing, but it's hardly the biggest setback.
ACTUAL SCORE
In all, while it may take a little bit to get used to, you'll find it'll get easier to gather the necessary information you need on various screens,  such as the team report telling you where the weakest part of your squad is or if you have enough cover.The added contract locks really help when managing those teams with a small wage budget,  as well as the ability to add/remove leagues, one of the features that I have been really waiting for that allows me to complete a successful long term game across many nations, the previous  games I have sunk countless hours into without realising it, and there's bound to be more of the same with this.

Obviously those who have been with FM will like this but those who are new and looking for something that will eat at their time, FM2012 now provides a greater longevity than before.

4.0
| | |
| --- | --- |
| ACHIEVEMENT HOG SCORE | This game has Steam Achievements, from the basic: Sign a player, your team scored a goal. To the challenging: Achieving promotion from the lowest to highest league in certain nations.If you are one to try and get everything it will definitely take away some of your time. |
| | 3.0 |