"If Not This, What?": AEW All Out 2021 Review Pt 3 (LMKO #079)
Turbo and Kevin wrap up their AEW All Out 2021 discussion with White/Marshall, Omega/Cage and the debuts of Cole and Danielson. But where does this most important of PPVs sit in modern wrestling? How do you score such a thing? And how has Dusty Rhodes been terrorising Kevin's household?
0:00:00 – An asterisk that plays its role (Paul White vs QT Marshall)
0:04:47 – Evil tables, Urkle and The Purple People Eater (Kenny Omega vs Cristian Cage)
0:09:55 – HOUSE OF THE CALLIS: OVERKILLSWITCH
0:13:02 – 'Bret's Rope' One Winged Angel
0:14:57 – YOU KNOW IT'S ALL ABOUT THE BOOM!
0:22:25 – JR's value / Hard times for DoubleXXCross
0:26:27 – Optimus Danielson & AEW's got the backstage touch
0:34:24 – A truly landmark show
0:42:05 – Turbo's gives his score
0:44:37 – Kevin breaks down his score
1:00:00 – The ultimate question posed by All Out
"It says a lot about the state of WWE that the best Booker in the business is the mumps and potential viral meningitis." – Kevin
The 'Three Man Beard Trip' of Pete, Kevin and Turbo go through this year's Tables, Ladders And Chairs PPV on the Wednesday after the show. Turbo recalls buying wrestlers a drink. Pete wonders why 205 Live is a thing at all at this point, and Kevin's having audio problems – and thanks to work hasn't got to see half of the PPV yet.
They also talk about Kurt Angle's return, Asuka's debut and how the Jordan-Angle storyline could be salvaged.
Podcast: Play in new window | Download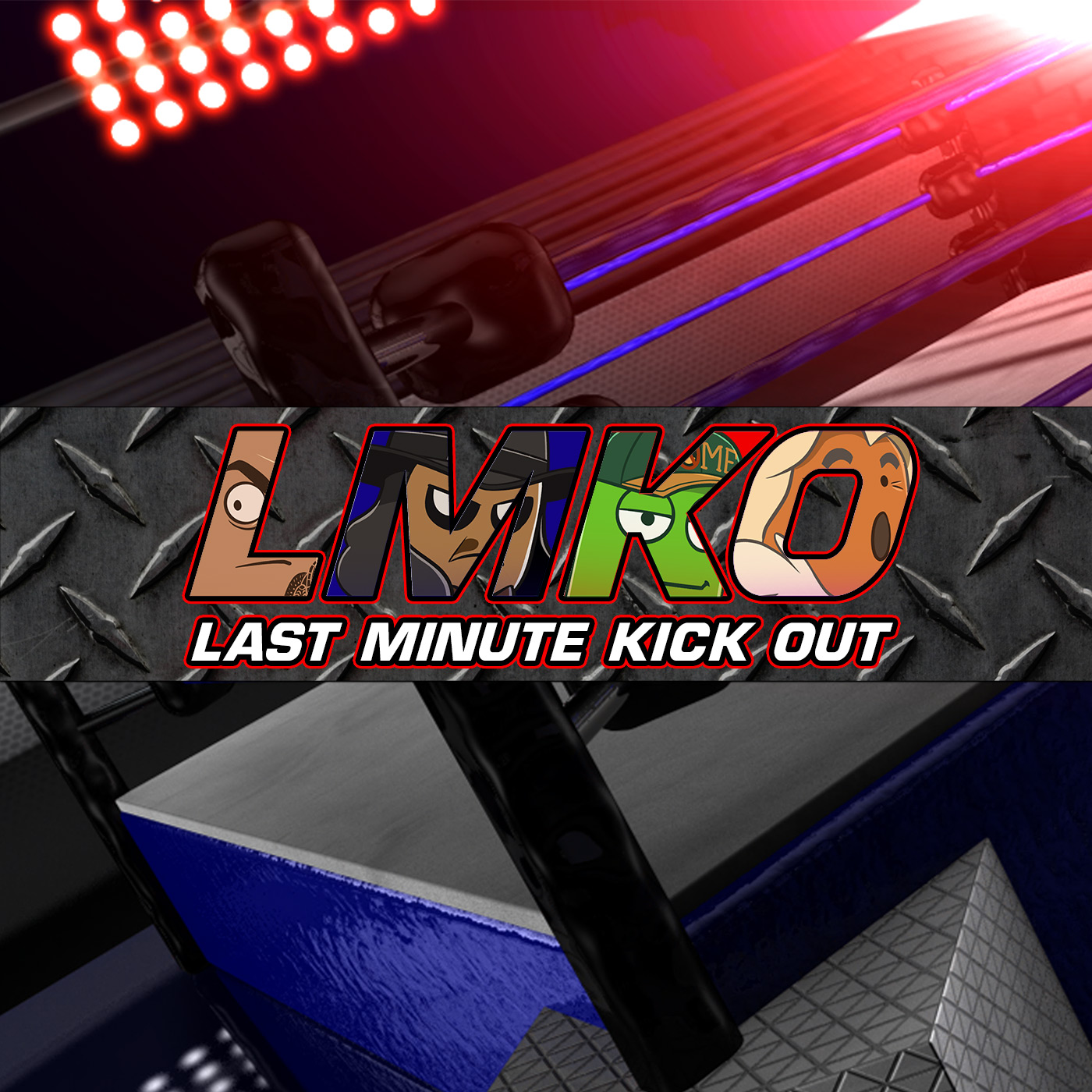 Last Minute Kick Out
Last Minute Continue
A trio of bearded Brits wax lyrical about the latest wrestling PPVs.
__
Find Last Minute Kick Out on iTunes here: https://tinyurl.com/lastminko
And be sure to follow us on our other channels as well.
Twitch ► https://www.twitch.tv/lastminutecontinue
Twitter ► https://twitter.com/lastmincontinue
Facebook ► https://facebook.com/LastMinuteContinue
Discord ► http://discord.gg/jFS94t8
Pete's Channel ► http://youtube.com/user/ProjectPhoenix
Pete's Twitter ► http://twitter.com/TitansCreed
Turbo's Channel ► http://twitch.tv/turbodrivelive
Turbo's Twitter ► twitter.com/TURBOXLR
If you enjoyed and would like to donate to help us get new things to entertain you, you can do so here: https://streamlabs.com/lastminutecontinue/
Check out our YouTube channel for many more Let's Plays, unboxings and other video content