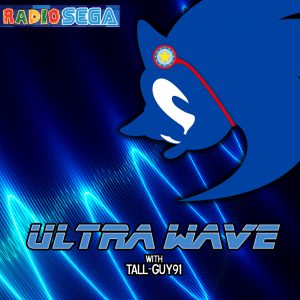 Two hours of Saturday morning sprinting through a barrage of hot and hard hitting SEGA tunes, Ultra Wave lasted two seasons between 2012 and 2013 as part of RadioSEGA.
A music request show dedicated to the Sonic the Hedgehog fan and hosted by SW/LMC alumnus TallGuy-91 (JustSomeAndy), the show had a very simple ethos when it came to requests: "You want them – you get them!"
MOCK THE GEEK
Take one highly successful satirical panel show from the UK, rip the format off shamelessly and quickly tape some video game posters over it.  
No one said Mock The Geek was subtle; least of all host Fastfeet and regulars Kevin, JJ, Roareye and Vger.
RADIO REDUX
One show that Sonic Billboard often crossed over with was our own flagship podcast, Radio Redux. 
It's been going for over 15 years, so why not check out the latest chat and music all related to video games.