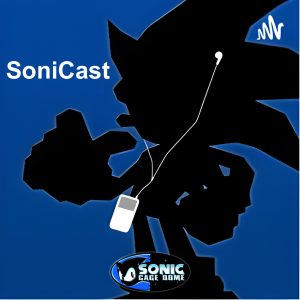 Welcome back to SoniCast!
SoniCast was a short lived podcast in 2007 hosted by Mike Taylor (m1ke.tayl0r / omg_m1ke) and Charles "Zizou" Leclerc.
Despite it's relatively short lifetime – two episodes and a third that never even made it to Sonic Cage Dome's archive – the show still holds a special place in many hearts. 
As part of our partnership with SCD to protect its former archive, we bring you all the episodes here together for the first time – including the third episode previously released as part of Guest Control.
MOCK THE GEEK
Take one highly successful satirical panel show from the UK, rip the format off shamelessly and quickly tape some video game posters over it.  
No one said Mock The Geek was subtle; least of all host Fastfeet and regulars Kevin, JJ, Roareye and Vger.
RADIO REDUX
One show that Sonic Billboard often crossed over with was our own flagship podcast, Radio Redux. 
It's been going for over 15 years, so why not check out the latest chat and music all related to video games.