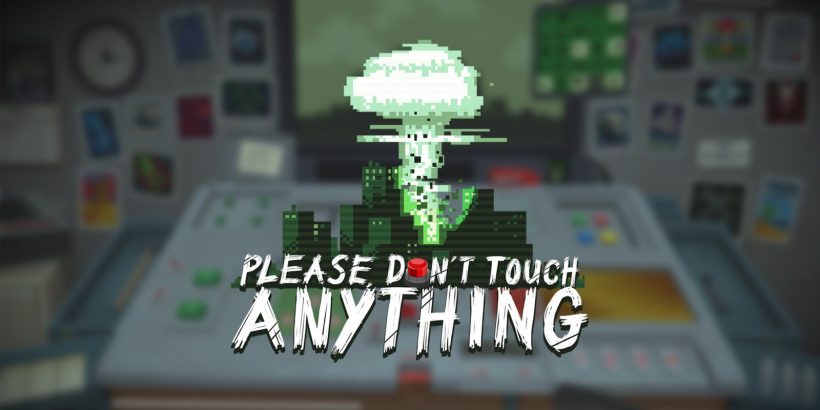 What Harm Can A Mere Button Do? Please, Don't Touch Anything Comes To Gear VR & Rift
When it comes to virtual reality (VR) some titles move about a ot with their release date due to delays and changes in creative direction. Some are clear in their release and never waiver from it, whilst others just sort of appear out of nowhere with no warning whatsoever. When it comes to the cryptic 'button pushing simulator' Please, Don't Touch Anything though we've been aware that the game has been coming to Gear VR for some time – and now it has indeed released onto the Oculus Store for both Gear VR and Oculus Rift.
Developed by Four Quarters and published by Bulkypix, Please, Don't Touch Anything sees you take on the roll of a worker who on covering for a colleague discovers a mysterious and solitary red button hidden behind a panel. What does it do? What will happen if you press it? There is, of course, only one way to find out and that is something you'll have to discover for yourselves and the various scenarios play out.
In order to be successful you'll need to search the small room that you are in, discovering clues to what your next move should (or should not) be, uncovering tools and other hidden surprises that will enable you to unlock your next move or solve your latest riddle. But don't worry, it's just a button and I'm sure that nothing bad will come of your actions. After all, what harm can a mere red button do? You're just in charge of it until your colleague gets back… Or as Bulkypix put it in their press release "expect to be held liable for any unintended aftermath".
Please, Don't Touch Anything is available on the Oculus Store for $8.99 (USD) and comes with an five additional brand new puzzles for the Oculus version of the game bringing the total number that need to be solved to thirty-one. The original 2D and non-VR version of the game, including a pack bundled with the soundtrack, is also available via Steam.
This post was originally written by the author for VRFocus.