Some Paws For Thought, As Sneaky Bears Comes To Japan In A New PlayStation VR Trailer
Yesterday, when bringing you news about the imminent PlayStation VR release of virtual reality (VR) title Out of Ammo by RocketWerkz and Zen Studios, I may have made a reference regarding being smarter than the (above) average bear. In hindsight this was an error. After all, why would you really want to anger a bear by suggesting you are smarter than it? It's a flipping bear, for goodness sake. It could claw your face off – and last time I checked you've only got one of those.
This all struck me upon watching one of the latest trailers for PlayStation Japan. With a video whose description begins "The world was wrapped in flames." And then proceeds to introduce a megalomaniacal teddy bear complete with super-evil eye patch. Welcome to Sneaky Bears VR.
Initially a title for the Samsung Gear VR and already out on HTC Vive and Oculus Rift, as well as PlayStation VR too in the West, it seems WarDucks' cuddly criminals have now set their sights on the other side of the world. In this game you must take on the erudite evil mastermind Frank (a dastardly name if we ever heard it) in virtual battle of… well, maybe not wits, but certainly lasers. It seems that Frank and his army of equally bad bears have seized control of a toy factory and are going to use it to take over the world. Because of course they have.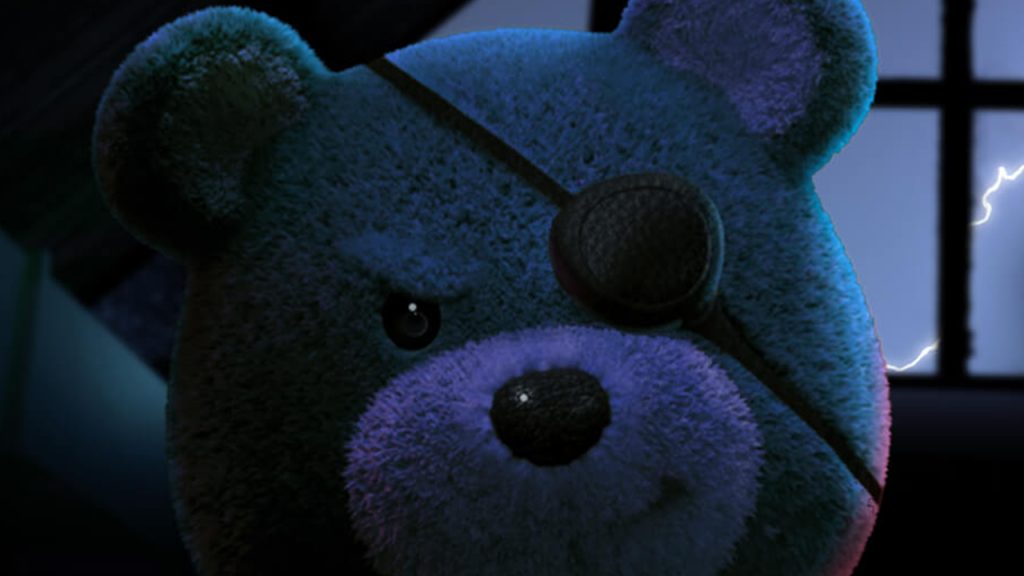 "Armed with only your motion-controlled weapons, it is up to you to stop them and rescue the innocent Panda teddy bears that Frank and his minions have taken hostage!" They've got hostages too? Diabolical. It's up to you to survive the bear army, take down Frank and save the Earth from the paws of utter chaos. You can see the trailer below.
Developers WarDucks, based in Ireland, were in the headlines themselves back in September last year. Having successfully secured over a million Euros in investment from venture capital firms. A representative emphasising that VR, as the company saw it, was the future: "Virtual reality will increasingly become part of the fabric of our everyday lives and gaming is pioneering this as we speak."
This post was originally written by the author for VRFocus.