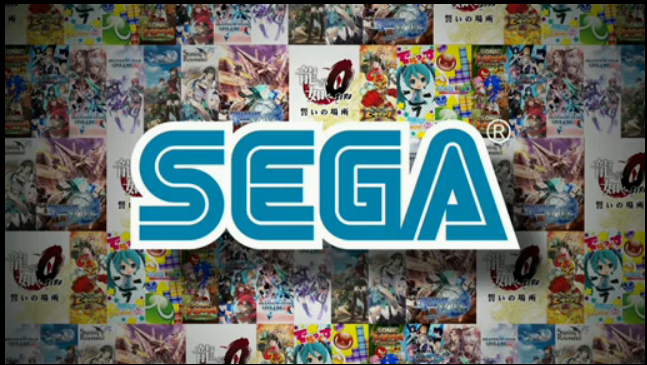 Virtual On Oratorio Tangram for Xbox Live Arcade
Real life is boring and until someone gets around to inventing giant robots for us to fight each other with it'll remain boring. Thankfully Sega have seen fit to give us a glimpse of this fantastic future by releasing the fantastic Arcade title "Cyber Troopers Virtual On Oratorio Tangram" on Xbox Live Arcade. The game pits two giant robots (or Virtuaroids) against each other in a number of arenas where buildings can be used for cover in the onslaught of violence.
The original Virtual On was eventually ported over to the Saturn and its sequel 'Oratorio Tangram' made it to the Dreamcast in Japan and the US. European Dreamcast owners were left out in the cold but a nine year wait is finally at an end.
Talk of Virtual On Oratorio Tangram being re-trademarked appeared on this very site back in December 2008, but another game; Jet Set Radio was also mentioned at the same time. With the former now appearing as an Xbox Live Arcade title could we see a version of JSR appear soon?
Enough speculating, the press release for Virtual On is below and be sure to check out the three brand new screenshots. The game appears to have had a little tweaking here and there optimising it's looks for HD screens.
LONDON & SAN FRANCISCO (March 12th, 2009) – SEGA of Europe ltd. today announced the return of Virtual On™, the classic mech arcade fighting game. Players will be able to revisit the Virtual On universe with several enhancements which include improved graphics and online multiplayer. Cyber Troopers Virtual On Oratorio Tangram™ will be available Spring 2009 exclusively on Xbox LIVE® Arcade for the Xbox 360® video game and entertainment system from Microsoft®.

Developed by SEGA's AM3 division, famous for titles such as Crazy Taxi™ and Virtua Tennis™, Cyber Troopers Virtual On Oratorio Tangram™ is based on the latest arcade version of the second game in the franchise, which is critically acclaimed and widely considered to be the best in the series. Players will square off against an AI or human opponent as they dodge, shoot, and slice their way to victory in one of the game's many futuristic environments. Since the Virtuaroids dash with such quick movement, players are required to diversify their tactics, all while keeping a keen eye and quick trigger finger.

Available for the first time on Xbox LIVE®, Virtual On features high-octane mech action with 15 playable Virtuaroids. Players can choose how they want to play as each mech has its own defining characteristics. The game delivers an online 1 vs. 1 multiplayer battle mode, as well as fast-paced single player action through 10 Arcade-mode levels and 14 Score attack stages. Virtual On features numerous ways to earn achievements as well as voice communication.

Cyber Troopers Virtual On Oratorio Tangram™ will be released exclusively on Xbox LIVE® Arcade in Spring 2009.
This post was originally written by the author for TSSZ News.