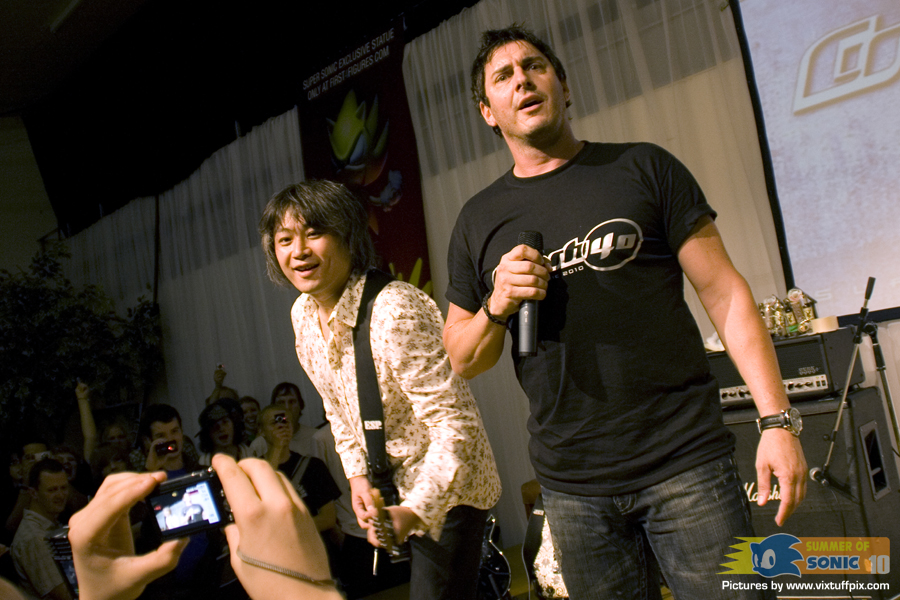 Two 2012 Crush 40 Shows & Sonic Generations Party Announced
Jun Senoue (guitarist of Crush 40) today announced via Twitter that he and the rest of Crush 40 will have 2 live shows early next year. The shows are scheduled for March 29th and March 30th, 2012. Nothing's been confirmed about the venue yet. Here's the tweet posted by Jun:
Talking about Crush 40, we will have two shows in Tokyo on March 29th and 30th. Both dates are confirmed. Stay tuned!
While were at it, Senoue-san also announced that he, along with Crush 40's drummer and bassist, will be playing at the Sonic Generations Party in Tokyo Joypolis on December 23rd, 2011:
We will have Sonic Generations party at Tokyo Joypolis on Dec.23rd. Come and join us if you will be in town! http://www2.sega.co.jp/sonic20/event/index.html
I will perform at the event with Takeshi Taneda and Toru Kawamura. This will NOT be a Crush 40 show with Johnny. -Jun!
Stay tuned!
[Source: Crush 40 Official Twitter]