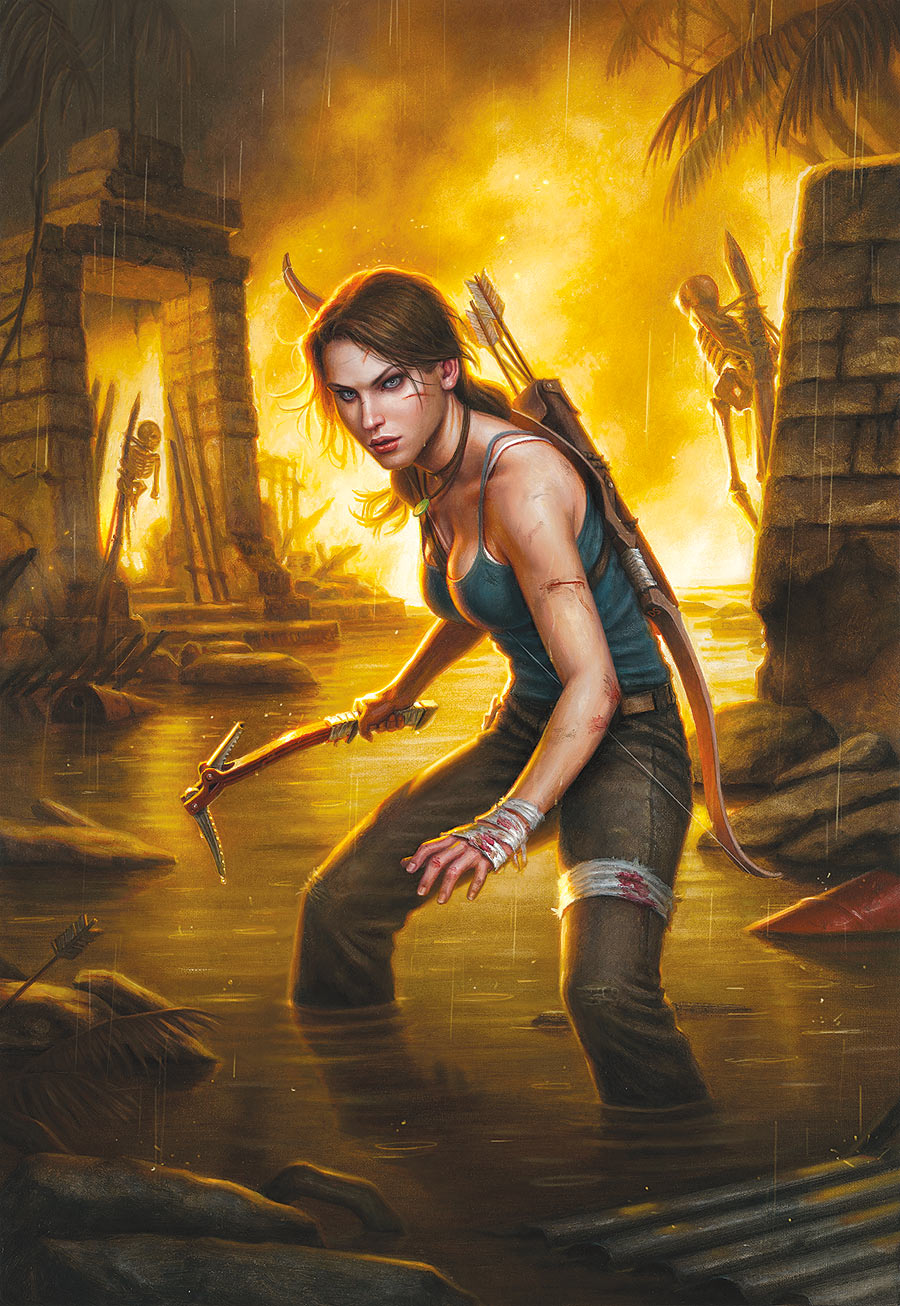 Tomb Raider's Reboot Continues In Comic Form Feb 26th With Dark Horse
As was revealed back at San Diego Comic Con 2013, the first issue of the new Tomb Raider comic series written by critically acclaimed writer Gail Simone [Birds Of Prey] is finally hitting shelves on February 26th.
The comic continues the continuity set by the Tomb Raider reboot in 2013, a game already scheduled for a sequel after strong sales. Although considering this is Square Enix they'll probably scream about that not selling enough too. (3.4 million sales are "weak" apparently, who knew?)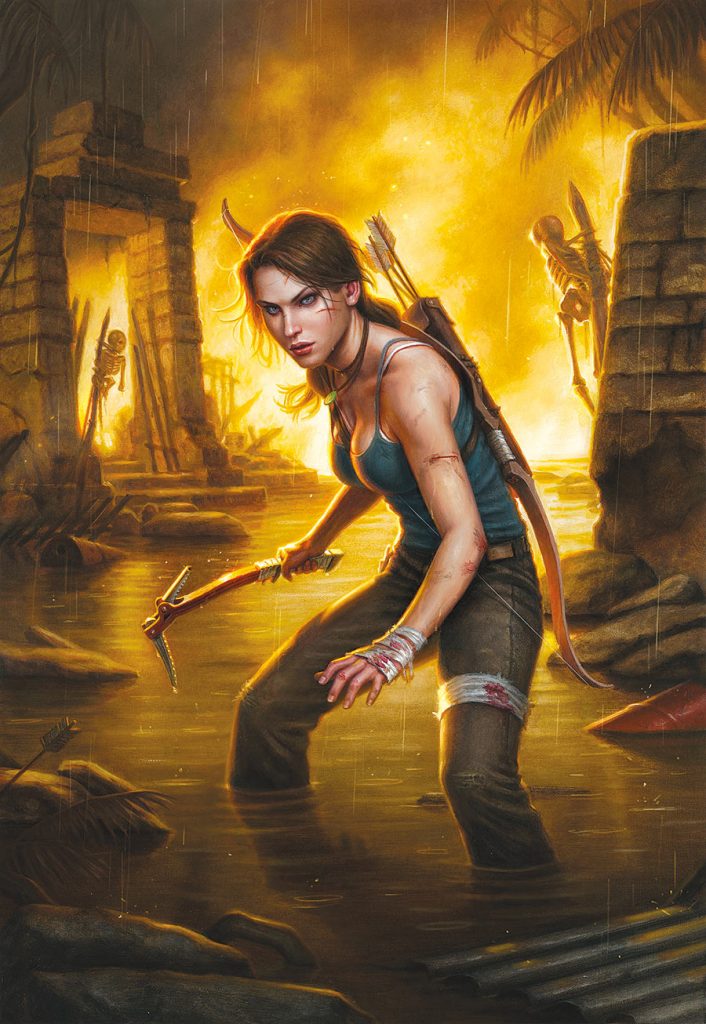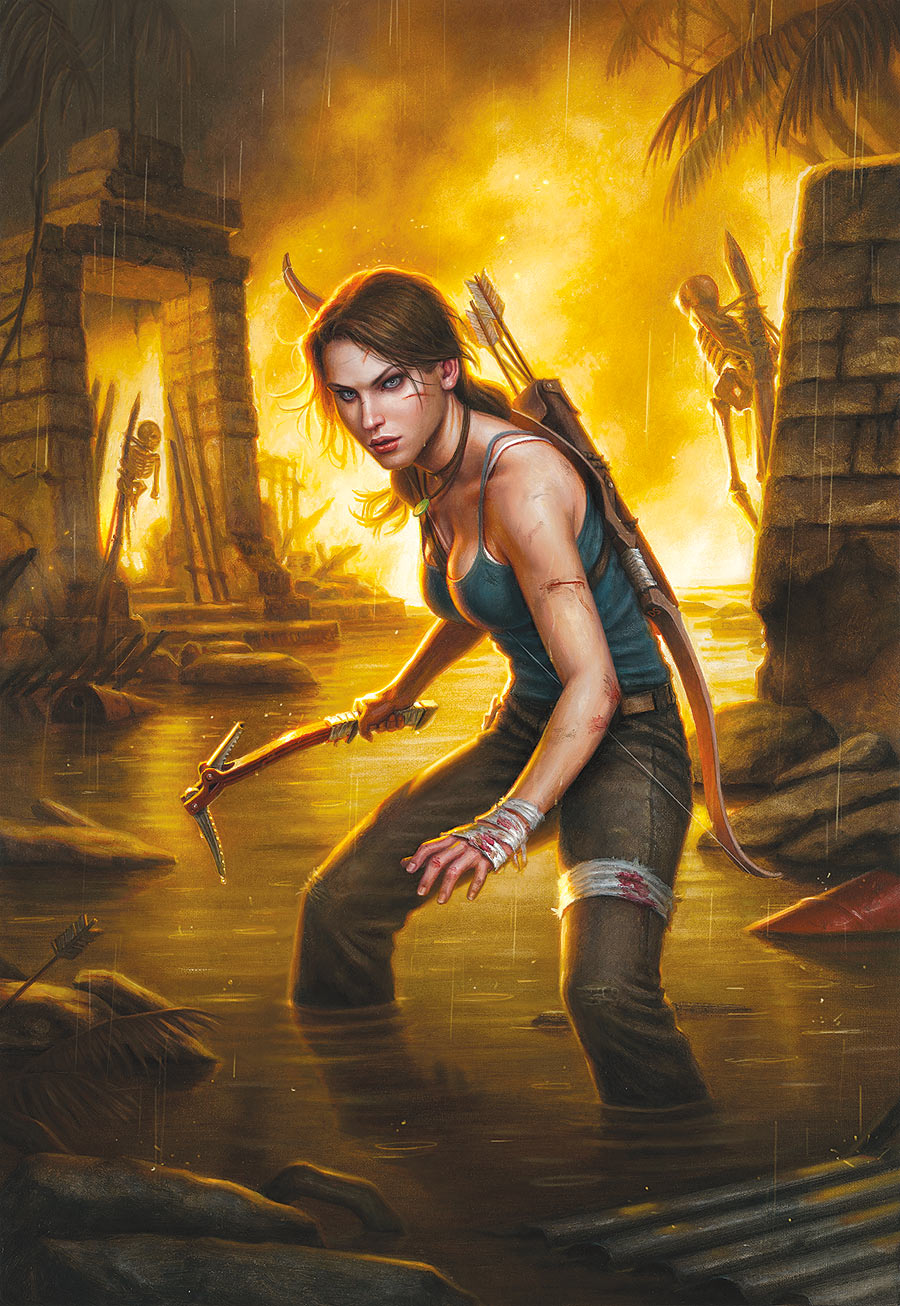 This ongoing series will pick up where the game left off, or at will commence not long afterwards and may even fill in the entire gap from . This is not the first time Lara Croft has headed over to the printed page, of course. There a 50 issue run, 52 (not of the "New" persuasion thankfully) if you count a #0 and Preview comic – from 1999 to 2005. It's also spawned a number of smaller run stories and crossover series with Witchblade.
One day I'll understand why they did that…
For Tomb Raider #1 Nicolás Daniel Selma, Juan Gedeon and Michael Atiyeh manage interior art duties whilst Dan Dos Santos is responsible for the cover.
[via Comic Book Resources]