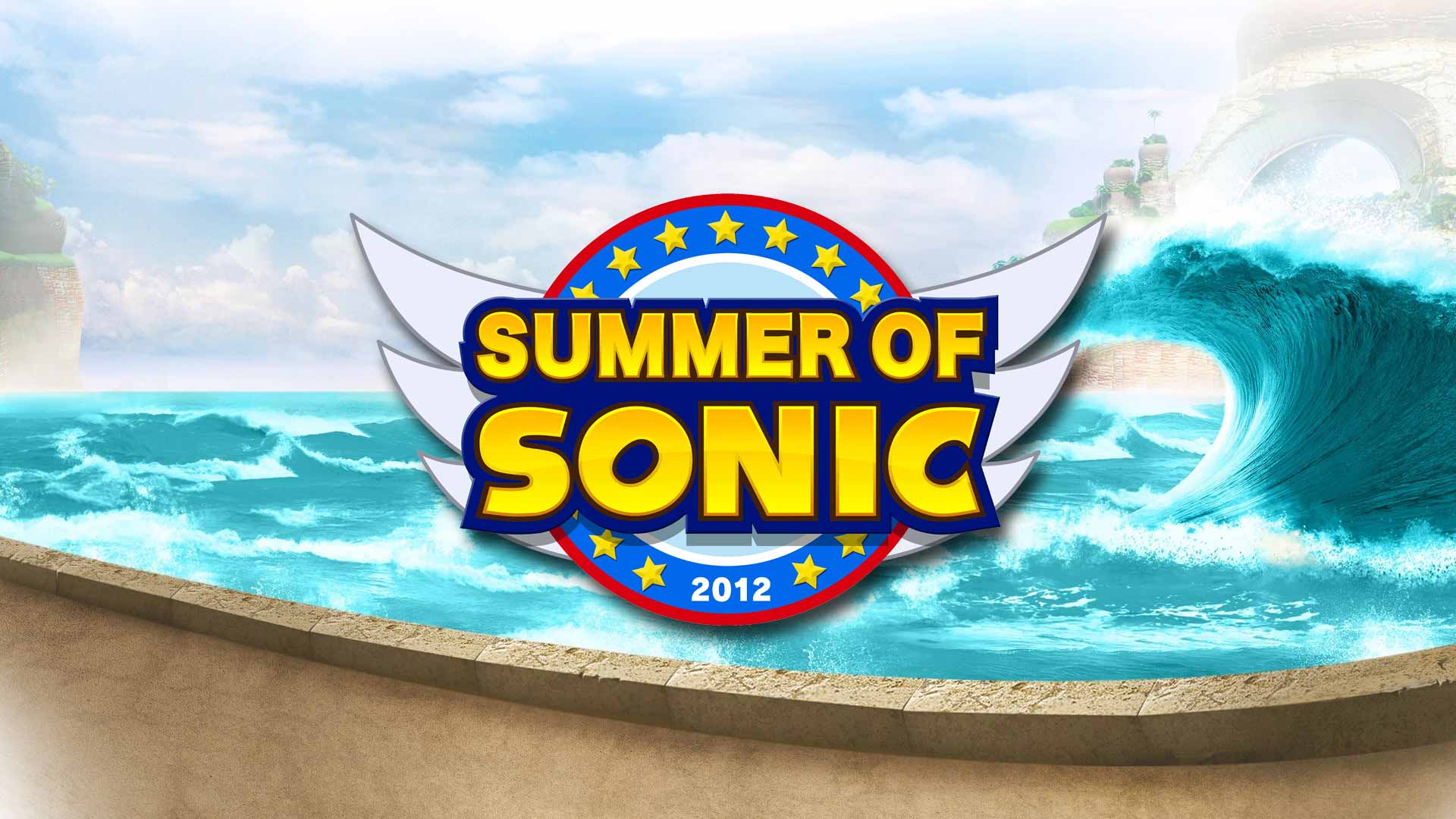 Summer Of Sonic 2012 Venue Announced & Advice For Potential Attendees
Summer of Sonic has announced the location of this years' do. It's Hove, part of Brighton and Hove right down on the south coast.
There's quite a big difference between the two and with the lack of time available there's some actions you may need to take. Hopefully you'll find this advice useful, I went to Uni in Brighton for four years so do know what I'm talking about and contrary to popular opinion I do not have an axe to grind. What I am is concerned with is that you guys don't miss out and avoid issues. It's no skin off my nose personally re: travel as it's now right near where I live! But for you who live a little distance away there are things you might want to check out first.
If you're staying:
If you're planing to stay in and around Brighton/Hove you need to move and ACT NOW. Because the availability of places at hotels is going to be very small. You're avoiding the Olympics, but instead you've got one of the UK's biggest holiday destinations at the peak of the summer holiday season. As a result prices are going to be increased a lot…
Though apparently it is "raining on people's parades" to dare mention the practicalities of that. Regardless it is a factor that cannot be ignored and one you shouldn't either.
I would recommend looking for smaller fare, rooms, guest houses, etc. Be on the look out for these a little way out of town – though make sure this is the Brighton bit and not Hove. Alternative places you can stay if not in London include a bit nearer but along the local train line, possibly places like Eastbourne (another coastal town) which has a regular train and bus services running to Brighton. Please check distances and availability.
Or, not far outside of Brighton there is Lewes – the major railway interchange for southern line services which is not that far away from Brighton – although London > Brighton trains direct will most likely miss this stop.
Hostels are an option as Brighton and Hove has a big student base but I could honestly not recommend them – avoid if you can.
But whatever is your decision.
If you're travelling:
If you're north of London and not going by car, this SOS isn't going to be an easy ride to you. Contrary to what is being written elsewhere the London/Brighton run is not a bed of roses. The one thing you have to be grateful for is that it is a regular line as it is a main commuter line of travel so trains aren't irregular. However early morning travel usually has the trains stuffed to the brim and is very busy on Saturday. Give yourself PLENTY of time in case it is and wiggle room in case of issues with the transport – like a sudden coach full of German students.
I am not joking.
DO book your train ticket well in advance as SOS.com suggests and arrive at the station as early as you can to secure a seat and/or space for your stuff.
Also if you've got cosplay make sure you're not wearing it initially. It'll be likely damaged and you'll be cooked alive if it is an older train. Rest assured though you could walk around in it all day in Brighton and people wouldn't give a hoot.
Don't forget if you're in London you've still got to get through it to the south of London to get the train in the first place.
If you're disabled and travelling by train:
Brighton and Hove are different locations – they might be part of the same city but they are very different. The streets out of Brighton station are narrow and steep, so it may not be the best plan to go on foot – especially as those narrow paths could be very busy with people. I would recommend that you either catch a taxi from the rank outside Brighton station to avoid this OR take a train from Brighton station one stop to HOVE station.
Be warned though Hove station is…well… its not as good as Brighton and there's little in the way of public transport that serves it near the station as I recall; at least however it will be less journey time on foot.
So listen or do not, I hope you're able to get down there and enjoy the place. Do your research but act fast. For more information on the location check out http://www.summerofsonic.com/news/venue-announcement-were-going-to-sunny-brighton they also promise a full instructions document soon.