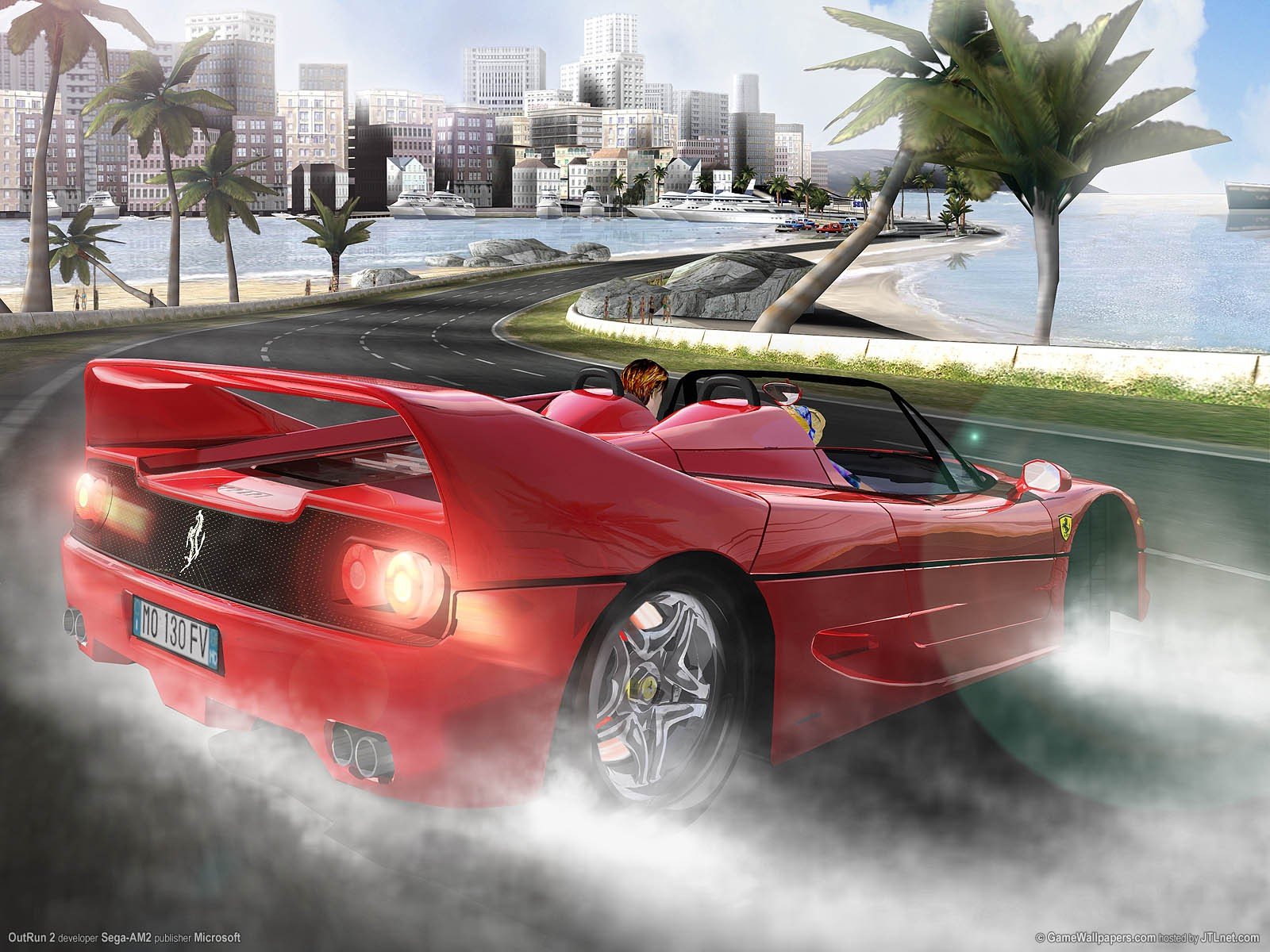 Starting Flag Waved for the OutRun The Rest Competition
Sega's classic racing series OutRun was released on both Xbox Live Arcade and the Playstation Network in Europe earlier this week. Titled OutRun Online Arcade the game has been gloriously optimized for HD and given some extra features such as online multiplayer and scoreboards. OutRun fans in America may be slightly troubled to learn that the game has only been released there for the 360. There has yet to be any word of a release for the PSN.
The news doesn't end there though as it's been OutRun Week on the Sega Europe Blog and ArchangelUK has been busy with a plethora of updates.
First up the contest we reported on last week has gone live. It's only open to residents of the United Kingdom who own a 360 but features the first prize of a stunning trip to Italy. To enter it's as simple as registering on the OutRun The Rest competition webpage. After that it's just a case of setting the fastest time from the start to a goal. ArchangelUK explains:
You must travel from the START to the GOAL and complete the course to register a time.
You must do this on the Time Attack course – we'll actually be able to see your time that way on the leader boards!
You can end at ANY of the five GOALs – A, B, C, D or E. (Not Non-stop 15 though)
You can use any car – its up to you to find/use the better cars to get the better times.
You can have either manual or automatic – again its one of the elements of the competition that its up to you if you think MT or AT is suitable or will make you faster.
Terms & Conditions apply
Simple really. Sega have really outdone themselves though because this isn't the only OutRun themed competition. Cruising the streets of Outrun Online Arcade on the 360 is a gamertag called Challenge Sega. Beat said gamertag in a race and a rather fantastic looking OurRun t-shirt will be delivered to your house. The competition is 360 exclusive at the moment but if it proves popular there's a good chance something similar will appear for the PS3.
If that wasn't enough Sega have also released some great new screens and a launch trailer for your viewing pleasure.
This post was originally written by the author for TSSZ News.