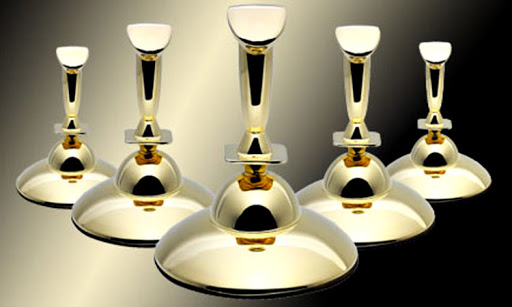 SEGA Finally To Get A Golden Joystick: Sonic To Receive First "Outstanding Contribution" Award
SEGA have made concerted efforts in the past to secure a Golden Joystick for titles, attempting to mobilise their social media through competitions and incentives. But to no avail.
However this year they don't even need to try, Sonic is to be awarded the Golden Joystick in a new category the equivalent of a lifetime achievement award. Celebrating his 20th anniversary this year, Sonic is clearly a sentimental favourite for the new Outstanding Contribution award and it's actually quite nice that Mario doesn't just stride in as normal and take the first award going.
Sonic Brand Director David Corless had this to say:
"We are so excited that Sonic has been awarded the first-ever Outstanding Contribution Award at the Golden Joysticks. In today's ever changing market it's rare for a character to last for 5 years – let alone 20. And that's testament to the popularity and longevity of our blue blurred mascot."
Indeed, with over 70 million titles worldwide it is hard to argue that Sonic shouldn't be a recipient of the award.
"This award couldn't have come at a better time as we celebrate Sonic's 20th Anniversary and with the amazing Sonic Generations just around the corner. Here's to the next 20!"
GamesMaster who organises the Golden Joysticks (a legacy of their old TV series on UK's Channel 4) and who not long ago did a very long magazine special with contributions from Dreadknux, T-Bird and Flyboy Fox of The Sonic Stadium also had comment via Robin Alway, the magazine's Editor-in-Chief:
"Right from his debut on the Mega Drive 20 years ago, Sonic The Hedgehog has blazed a cool trail through the history of gaming, leaving also-rans in his blue blur and winning over legions of fans with his attitude and speed. He's a brilliantly designed character and a true gaming icon and it's an honour to be marking his contribution with this award."
So at last SEGA get their hands on a joystick for their signature franchise – only took twenty years!
Still congratulations to SEGA!
[From: ONM]