Sonic Pops Up In New Nike Advertising (Updated)
UPDATE:
Additional update on this story from SW user Strata, who says the Nike advert is on the 360 dashboard: "It takes you to an interactve menu allowing you to download various themes, watch videos & such, theres a spot for the mini-game on there but selecting it comes up with a coming soon image."
Could you soon be burning time with SonicXVapour on consoles?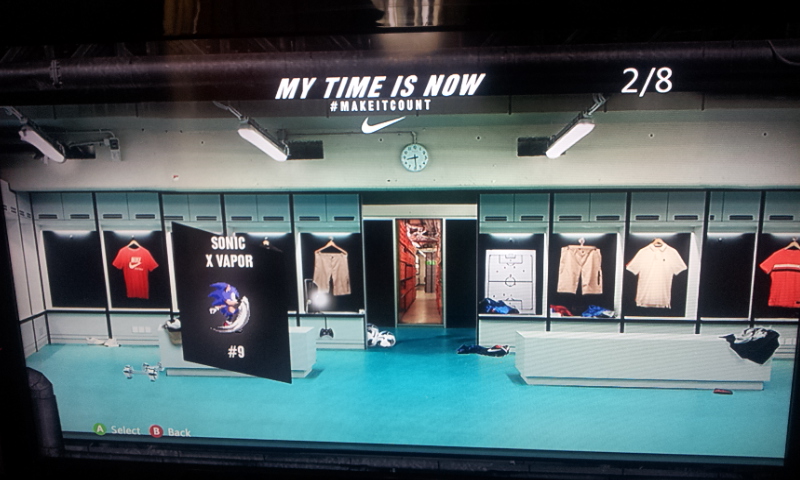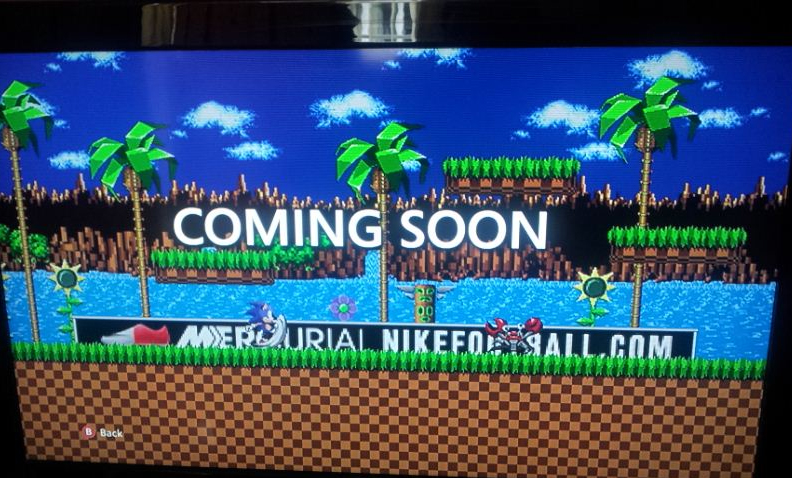 ORIGINAL:
Well, here' something you don't see everyday!
In a fashion rather similar to SA2's Soap Shoes, SEGA have let Sonic pop up in Nike's new advertising campaign! Sonic makes a very small cameo in the advert, seen below (Sonic appears around 2:35):
But that's not all! Over on Nike's Youtube page, they've got an interactive video, where you must find hidden tunnels, that contain secrets such as the "Nike Locker", "Ronaldo's Workout" and… "SonicXVapour!?"
Yep, at about 1:55 into the video, clicking a certain sign in the clip will take you to… the SEGA chant! Followed by a parody "Vapour" chant!
From what I can gather, Vapour is a new type of shoe Nike's releasing-lightweight for runners, and such. And so, the fastest thing alive's been called up to advertise them! The game itself is actually a clone of Sonic the Sketchog, an small game included on the iOS 20th Anniversary Sonic app-even the music's the same, just less piano-y, and from Episode 1 itself. All that's really been added is a new football power up, that will get Sonic 10 Rings when he takes out the "opposition."
Still, perhaps this could mean something a tad more? Maybe Sonic will be wearing some new footwear in the next Sonic game? Only time will tell.