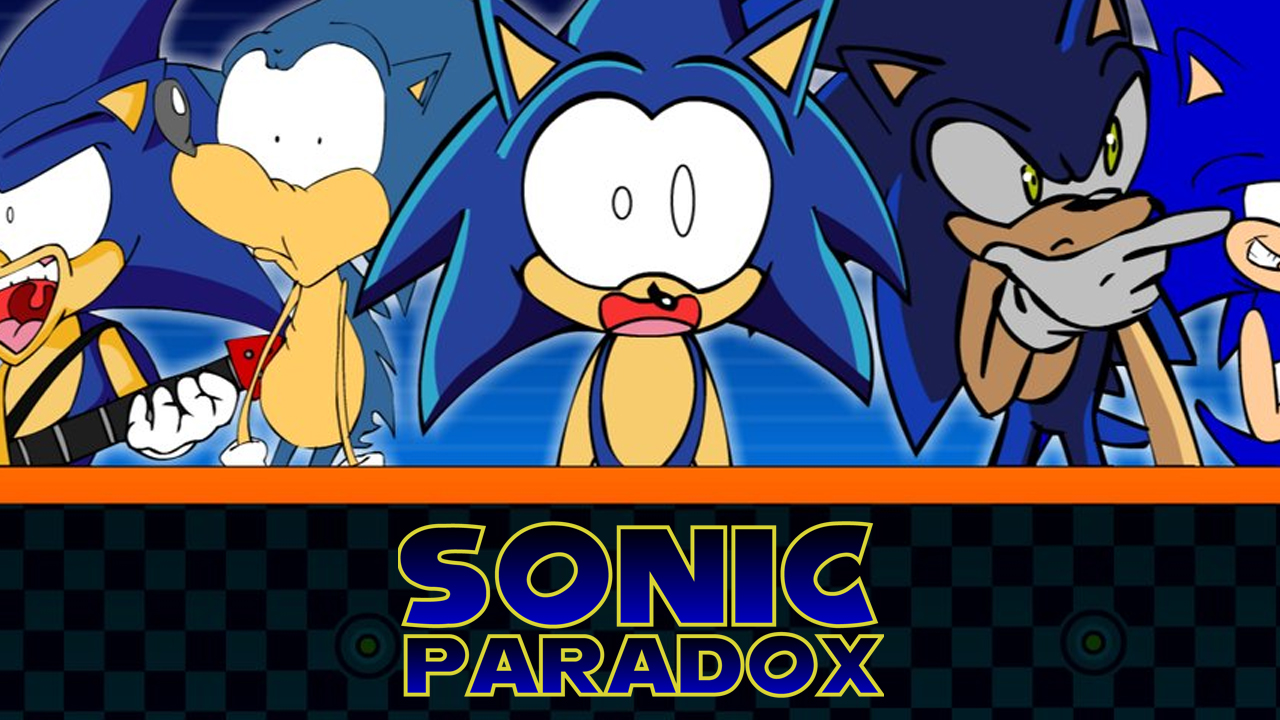 Sonic Paradox YouTube Channel Hacked
Unfortunately, my first Sonic Paradox related article since joining the TSSZ team isn't a good one. Considering I'm also Sonic Paradox's ambassador this, naturally, left me angered after this whole affair unfolded. We figured it was time to make this public. I guess it was only fitting I'd be the one to do so.
It's been something we have been trying to sort out for well over a month or two now. A user had hacked into two emails of our higher-ups that are connected to many things such as YouTube, gaming accounts, et cetera. They changed the email and passwords associated with them to their own account. We've been able to recover everything except one. Our YouTube channel.
Nothing was messed with on the channel for a long time. There's one reason and one reason alone why we haven't been able to recover the account. Google just won't help us. They hung up on us, kept us waiting for long periods of time, and offered little to no advice on what to do. Then in the past few days the avatar was tinkered with. That was the final straw that provoked us into making this public. It was hoped that, since no videos or content was messed with, we could sort this out behind the scenes with little trouble and the affair would blow over. Unfortunately that isn't the case.
So what does this mean for us? We have no other choice but to make a new YouTube channel and re-upload everything on there. Our partners have said they'll stick with us. When we do make the channel we'll let you know and you can spread the word as much as possible. As for our original channel who knows? Maybe we'll get it back somehow. Maybe we won't. That's still up in the air.
Now I don't normally do this. I feel it's against my news reporting standards here. But there's some words I need to get off my chest. I'd like to say this to the person who hacked our channel:
Many people have told us our content helped cheered them up from a bad day, from depression even. Sometimes even more severe cases. Some have told us that it inspired them. That channel has brought five to six years of content that made multitudes of people laugh. Many of them. Our content took months, sometimes even years to develop. All those laughs, those happy faces, those inspirations, that hard work. You have robbed all of this from people. And for what? A laugh? For money? For attention? Well one thing is for sure. You got attention. And let me tell you this right now it's not good attention. But you know what? You will not stop us from bringing people the entertainment, the laughs, the inspiration. We'll keep working hard because we have fun doing it and our fans love what we do. You may have thrown away the YouTube channel of Sonic Paradox but you haven't thrown away the faces behind it. We'll be back and better than ever whether you want it or not. We will not let the selfish desires of a kid ruin the entertainment, laughter, and hard work that has been brought to people's computers for so many years. You hacked a channel that did nothing more than provide parodies of a speedy blue hedgehog made from a video game company. Nothing more. It's not like we were political or religious in our content. We parodied video game content. But what saddens me most of all: we let our fans down. And it's going to take a while to recover. We're not in it for the money, we're in it for the fans. And as long as you keep our channel hostage you are not one of them. We're coming back not for you but our fans. Because I'm sure they would want us to come back. We're not going anywhere. We're just going to be stronger than ever. And, hopefully, our fans will join us for the ride whether you like it or not.
This post was originally written by the author for TSSZ News.