Sonic Mii Costume Coming To Mario Kart 8 On April 23rd
No joke. It is happening.
Today was the release of a brand new Nintendo Direct. Among the many announcements was news of an upcoming Mario Kart 8 update where more costumes you can use for your Mii via using an Amiibo in-game were coming soon. This also includes the release of new DLC and a 200cc class. However some fans may have caught something in all the news overload: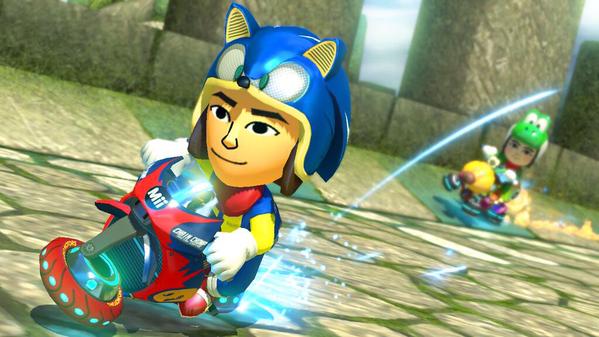 That's right. A Sonic Mii costume will be a part of the update in Mario Kart 8, releasing on April 23rd. It isn't much but those with Sonic Amiibos and a copy of Mario Kart 8 may have some more use of their speedy figurine. You can see the Nintendo footage showing off the costume down here.
This post was originally written by the author for TSSZ News.