Sonic At The Olympic Games 2020 Releasing On Mobile Devices May 7th
Want Mario & Sonic at the Olympic Games without Mario? Then Sonic at the Olympic Games is the (mobile) game for you! It releases May 7th. Check out the new trailer:
This post was originally written by the author for TSSZ News.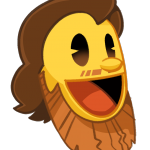 A chao that wears a news reporter hat, Donnie has been a part of LMC since 2012, LMC's main news writer Donnie is also a part of the Uncutting Crew commentary series.