Sonic Child's Play Charity Stream
UPDATE: Links for you guys to join the action.
First up the Live stream itself
The Donation page for Child's Play
& The donation page for German Red Cross
Not everyone in the community can make it to SoS, especially those overseas. So it's great to hear someone who can use the time productiveLY, and even better to see that they want to use their time to help others.
Sonic Dash, who is a rather amazing artist, will be spending his time helping to raise money for the charity Child's Play whom if you haven't heard of, bring the gift of computer games to children in hospitals, a cause that even this heartless pirate will support. How you may ask? Simple!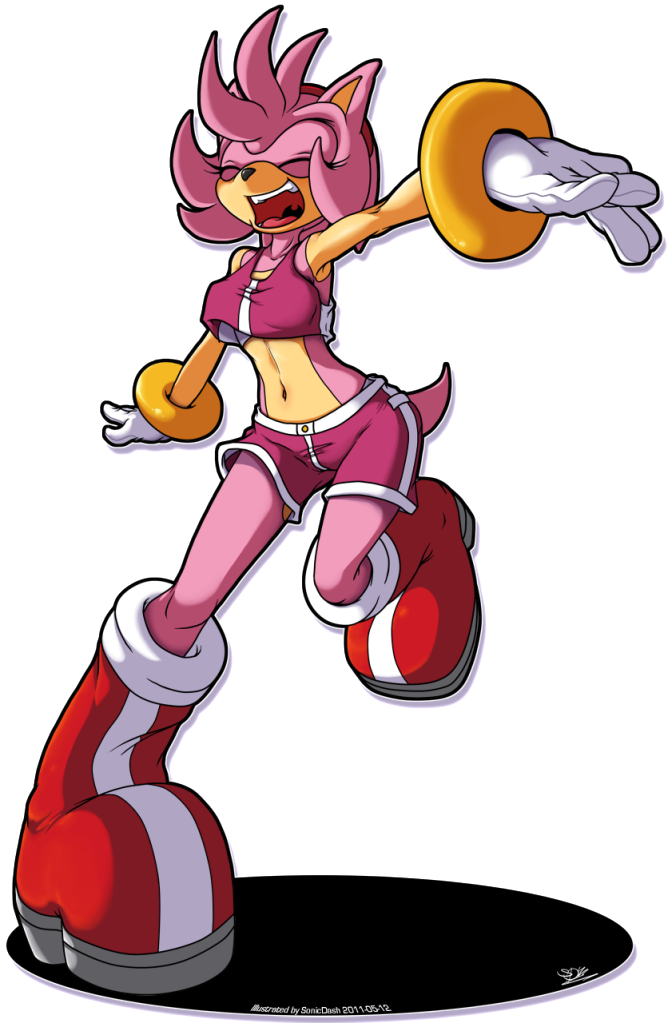 On the 23rd & 24th of June Sonic Dash will be live streaming artistic glory for a solid 24 hours or more. We'll post links as soon as they are up. But by donating a certain amount (again yet to be defined) you'll get a copy of the PSD files of the pictures coloured on those days, sketches and another piece done by a mystery Artist. To quote directly from the journal:
Schedule

I will colour at least two Sonic related pictures (one is a Rouge pic), sketch Sonic pics and take sketch requests. It's even possible that I'm going to colour a few of your requests or some of my WIP's. Of course I will entertain your ears with music from the Sonic games.

Time Schedule

I will start live streaming on thursday, june 23rd. No specific time, but I'll make a journal before I start. From then on I'm going to stream for 24 hours straight. I'll continue for another 24 hours if the stream is successful enough and after I took a little break. ~CyanZack will entertain you with Sonic games until I come back for more.

I know most of you will not be able to donate something on these two days, being it close to the end of June and at least one convention around the corner. That's why the ChipIn for Child's Play and the fundraising for Red Cross will stay open until sometime in July. My ChipIn will stay open until July 15th and I'm going to make short streams from June 25th to July 15th.

Unfortunately my Livestream can only have 50 people watching. Also please be aware that I can't stream or have to stop due any emergency (It's thunderstorm season, for example).
Donation Pack
It will include PSD files of pictures I colour on that day, some sketches and a picture by an awesome artist that likes Sonic games but does other stuff. You'll receive it after July 15th, though only if you are willing to donate a minimum amount.
So if you want to get yourself hyped up for Summer of Sonic, definitely go check out this livestream, despite the fact I won't even be there, I'll be donating a few bub too.