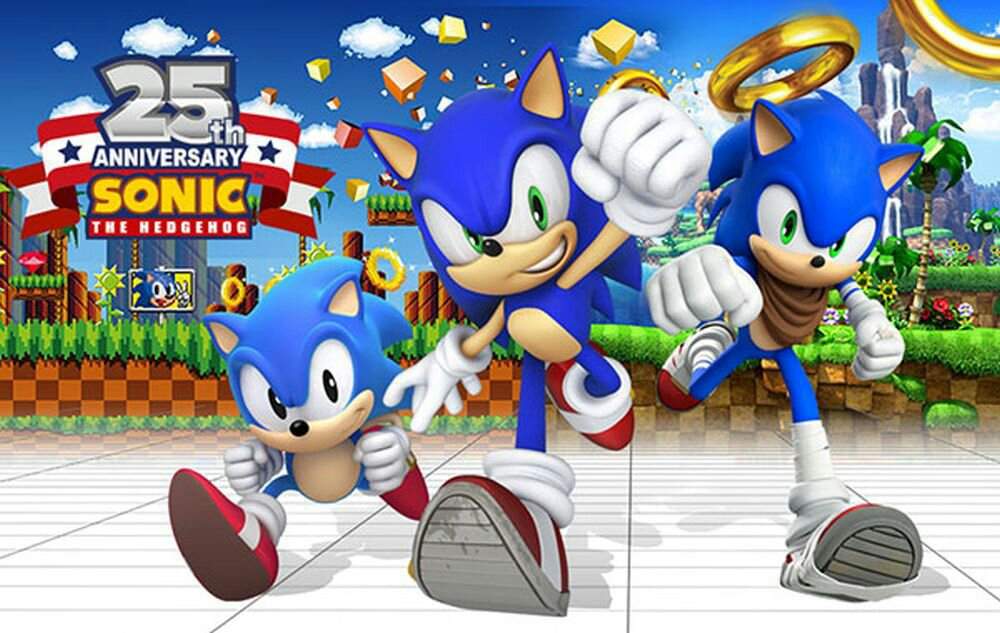 40% Believe Sonic 25th Plans Will Be Revealed This Month (February)
(Apologies for the delay in the poll change. I've had a busy few weeks, including training for My Nintendo News, and it has preoccupied me.)
2016 is now a month and a half old. In just that time frame alone, there has been more Sonic news than we have gotten in perhaps the entirety of 2015. Between teasers, interviews, and small tidbits leaked it has been a gradual build up to an announcement, perhaps the strangest build up that SEGA has done for the announcement of a Sonic game in years.
The number one question that is on everyone's mind at the moment is simple. When will SEGA announce Sonic's 25th anniversary plans? We asked you what month you think this would happen and the results are as follows:
Which month do you feel Sonic's 25th anniversary plans will be revealed?

February (40%, 469 Votes)
March (26%, 300 Votes)
April (24%, 282 Votes)
June (15%, 176 Votes)
May (7%, 84 Votes)
January (6%, 73 Votes)

Total Voters: 1,161
With Aaron Webber's teasers suggesting an announcement for something coming this month, it's very possible. However it seems many of you feel that, although patience has been running thin, the wait won't be for much longer.
Time will tell.
In the meantime, a new poll has (finally) gone up. Feel free to leave a comment on the previous and/or current polls below.
This post was originally written by the author for TSSZ News.