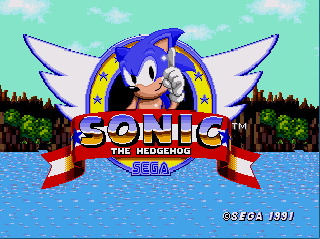 SHC 2015: Untitled Sonic 1 Hack
Yes that is the name.
We continue our coverage of Sonic Hacking Contest 2015 with another entry spotlight: Untitled Sonic 1 Hack by Bagumba!
First hack, woo.

I'm not gonna bother with a big backstory. In short, Eggman wants to destroy Sonic, and, well, Sonic just won't have that, and it's up to you to stop him.

Currently, I have GHZ and the first two acts of MZ finished in time for the contest. I kinda rushed it to the finish so you should expect some anomalies here and there.

Aaaand that's it.
This post was originally written by the author for TSSZ News.