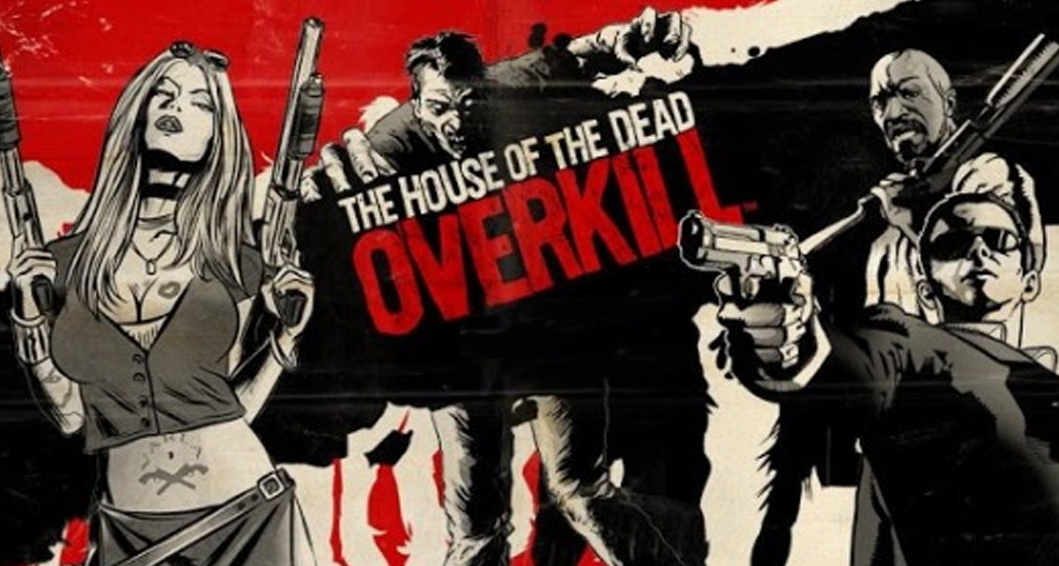 House Of The Dead OVERKILL Returns – To The PS3 Move?
It's not just good news – it's f***ing DELICIOUS!
The goriest, sweariest, thrill ride for the Nintendo Wii is coming back. House Of The Dead OVERKILL is returning – but crucially on the PS3 Move. SEGA have just announced on their blogs that a bumped up version of OVERKILL will be coming to move that will even include it remastered for 3D. I guess all our prayers for an HD version of this haver been answered and then some. More screens below the press release.
LONDON AND SAN FRANCISCO (27 May, 2011) – SEGA® Europe Ltd. and SEGA® of America, Inc. today announce that mutant massacring B-Movie Blood Fest, The House of the Dead: OVERKILL Extended Cut is presented for the first time in spectacular High Definition with 3D support and Playstation® Move compatibility on the Playstation®3 computer entertainment system. This gruesome shooter puts you in the middle of a mutant outbreak in Bayou County. With all seven stages of the original re-mastered and two brand new scenarios added, the baddest just got bigger!

Using a host of weapons, watch your back as Mutants go mad for blood! Blast bloody pieces out of their wretched bodies to save you and a friend's life as you work to uncover the mystery behind the outbreak. New goodies like Playstation® trophies, new game modes and new content are outnumbered by only one thing: Bullets. Will you defeat everything this freakish nightmare town throws at you or will you become Mutant chowder?

"The House of the Dead: OVERKILL – Extended Cut on Playstation® 3 will send players to the shrieking mad heart of mutant mayhem. This time we went further, faster and bloodier than before. We extended everything, even the title." – Said Gary Knight of SEGA.

Experience 3D so real, you'll still be crying late into the night and Move support so moving you'll place every shot right between the eyes! The House of the Dead: OVERKILL Extended Cut is due for release 28 October 2011 in Europe, and 25th October in the United States for Playstation®Move for the Playstation®3 computer entertainment system . Prepare to see more at E3, if you dare!

For more information please visit www.sega.com/overkill/
Can you tell me the way to the hos- er, nevermind.
Errr, it's okay, I'll go walk this broken leg off.
Service with a smile…
If you play this video game the little girl will come through the TV… and KILL YOU.
Oh wait, that was The Ring.