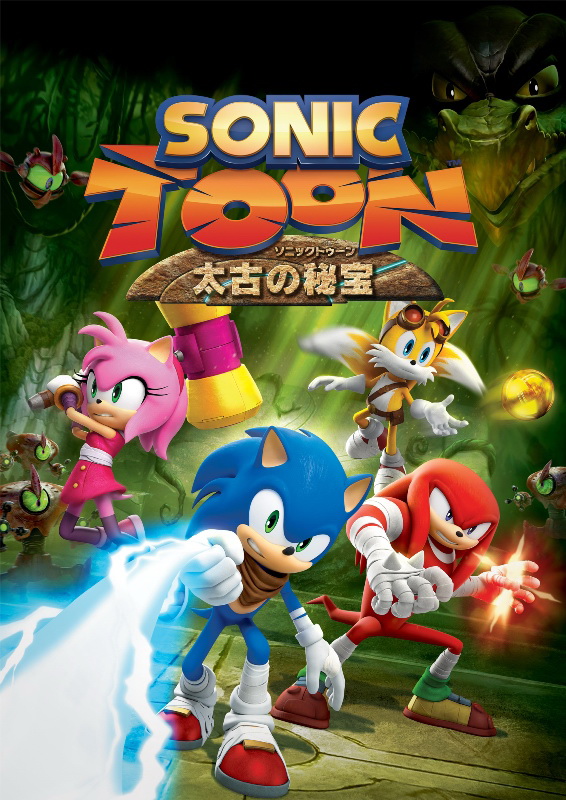 SEGA Game Lineup At TGS Published, Sonic Toon Subtitles Announced
The Tokyo Game Show is next week (September 18th – 21st). Along with a ton of merchandise that will be available SEGA's game lineup is packing for this year, as fan site SEGA Nerds has discovered from SEGA of Japan's announcement. Here's what they have to showcase this year. This includes a game being produced by ATLUS and six games being distributed from other companies:
Yakuza Zero: The Place of Oath (PS3/PS4)
Dengeki Bunko Fighting Climax (PS3/Vita)
Puyo Puyo Tetris (PS4/XBox One)
Hero Bank 2 (3DS)
PSO2 ep 3 (PC/Vita)
PSO2 es iOS / Android
Hatsune Miku: Project MIRAI Remix (working title) (3DS)
Sonic Toon: Ancient Treasure (Wii U)
Sonic Toon: Adventure Island (3DS)
Shining Resonance (PS3)
The World End Eclipse (PC/iOS/Android/Vita)
PSO Nova (Vita)
Knight of 2 Fafnir Labyrinth of New World Tree [ATLUS] (3DS)

Experience Gentiles of the city of sword (Vita)
Codemasters F1 2014 (PS3)
Dras HIDEBOH tap dance HERO (Vita)
MAGES. Cadenza Fermata Akoruto: fortissimo (Vita) & CHAOS; CHILD (Xbox One)
Warner Entertainment Japan LEGO movie The Game (PS3/PS4/Wii U/3DS)
You may have noticed that Sonic Toon will be there and it has been bolded. That's because the game has had its Japanese subtitles confirmed. On the Wii U it will be Ancient Treasure and on 3DS it will be Adventure Island. Last but not least here is the provided images that came along with this confirmation, including a diagram of the location of SEGA's booth at Tokyo Game Show and the Sonic related merchandise they will be selling at their booth with other SEGA franchises.
You can find all this out at SEGA's official TGS website. There, they have an image gallery and will be doing video streams live on Nico Nico. TSSZ will be providing you all the latest news that comes out of this year's Tokyo Game Show so stay tuned.
This post was originally written by the author for TSSZ News.