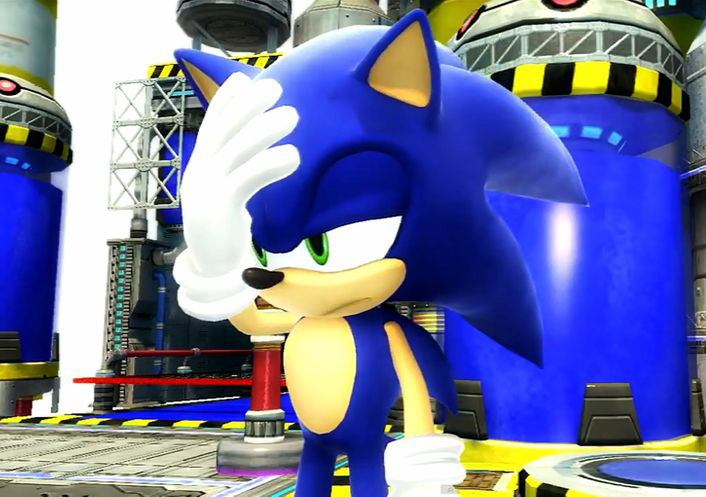 Saturday Night Live Sneaks Off With Sonic Fanart
We've seen it happen before: fan art turns up somewhere it doesn't really belong, and the artist in question is never contacted, or compensated for their work. In short, their artwork is stolen. Sometimes it happens by mistake, such as when Sumo Digital used fanart for one of the casino tracks in the PC version of Sonic & Sega All-Stars Racing. By Sumo's account, that was temporary placeholder art meant to be replaced before the game released, and to their credit, the fanart texture wasn't visible in the Xbox 360 or Playstation 3 editions of the game. A simple mistake, right?
Well, it's happened again, and this time the culprit is NBC's eternal weekend staple Saturday Night Live.
It involves a segment where various cast members dream about what life would be like if the COVID-19 pandemic had not happened. In one segment, Cecily Strong dreams of attending a Broadway show, and the curtain rises on Sonic the Hedgehog: The Musical.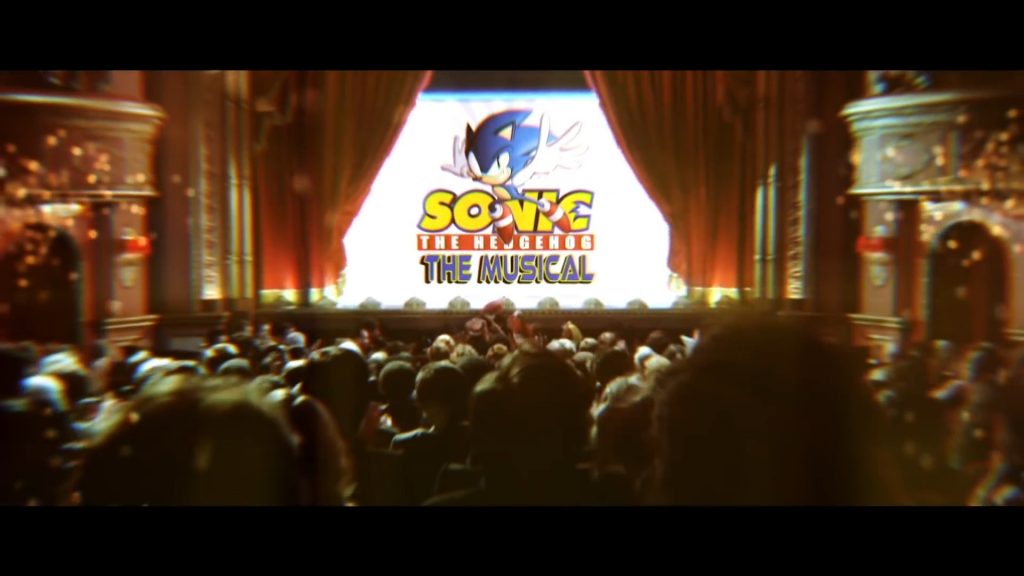 Surprisingly, it's played pretty straight. Though this would be an easy opportunity to go for low hanging fruit with another jab at Sonic's movie redesign, SNL pitches Sonic the Musical right across the plate with a degree of honesty that you often don't expect. It is a completely normal logo and completely normal artwork.
I suppose it makes some amount of sense, when you consider that both the logo and the artwork were made by Sonic fans, and neither of them were contacted, compensated, or gave permission for their work to be used.
The artwork belongs to twitter user "BranFlaixx," who seems more amused that his artwork ended up on national television.
Yes, that image of Sonic you may have seen on @nbcsnl last night is a piece of fan-art I made in 2017.
I personally think this whole situation is pretty funny, but they seriously need to be more careful about where they get their art assets from (not to mention giving credit). pic.twitter.com/p3QYqCuPKt

— BRAN Is (Not) An Artist (@BranFlaixx) May 10, 2020
In a later tweet, he also adds: "I ain't suing nobody, lmao"
The movie-styled Sonic the Hedgehog logo comes from Twitter user "SMPMusicAndArt", who also seems to be similarly shocked.
HOLY COW! WHAT!
How I'm gonna react to this?! Hahaha! https://t.co/YKEwUi5Q4k

— Smez Prakezz, The Red Hedgehog 🦔🦝 (@SMPMusicAndArt) May 10, 2020
They had made their mock-up logo all the way back in July of 2018, when filming had only just begun. Given it was the highest quality version of the Sonic Movie logo on the internet early on, it sort of went viral, appearing in dozens of Youtube videos and news articles over the years. Now, it's been seen on Saturday Night Live.
It's worth mentioning that this is at least the third Saturday Night Live episode since it changed format following the COVID-19 pandemic. The show's talent now produces skits at home, often alone, in front of green screens. Take the "Eleanor's House" skit, also from this episode, which features Aidy Bryant hosting her own childrens show in the vein of Blue's Clues. Standing on a green screen, she appears to interact with a cast of 100% CGI cartoon characters as an imaginary party grows dark. Many other stars are forced to incorporate stock footage or home-made props in to their skits.
The question now is whether or not this happened due to time constraints, or simple ignorance? Many television staples such as Saturday Night Live have been struggling to adapt to the COVID-19 pandemic. For example, Jimmy Fallon has taken to doing art projects with his family and serenading viewers with his guitar playing skills on The Tonight Show. (In one particularly memorable segment, not archived online, Fallon dances in awkward silence in his living room). In a pre-pandemic world, guys like Conan O'Brien took the time to custom-build a Sonic the Hedgehog costume for a one-off gag. There may not be resources available for something like that these days.
But this also highlights a problem rampant in the artist community: the concept of being paid "in exposure." The idea is simple: instead of receiving money for your work, you are given "exposure," implying that the fame one would get from being seen is better than financial compensation. It's a big enough issue that whistleblowers have emerged, like the Twitter account "forexposure_txt", which mocks businesses and individuals that engage in this practice. The account has attracted nearly a quarter million followers since 2013. A Reddit, /r/forexposure, emerged in 2016, and today features 21,000 active members.
In a case such as this, neither BranFlaixx or SMPMusicAndArt are even offered exposure for their work, given they are not credited by name (or otherwise) in the show.
So what do you guys think? Was this just a simple mistake, or did SNL (and their production company, Broadway Video) overstep their boundaries? Should an apology be issued? Or maybe some posthumous compensation of some kind? We'll keep you up to date if things develop.
This story was originally written by the author for TSSZ News.