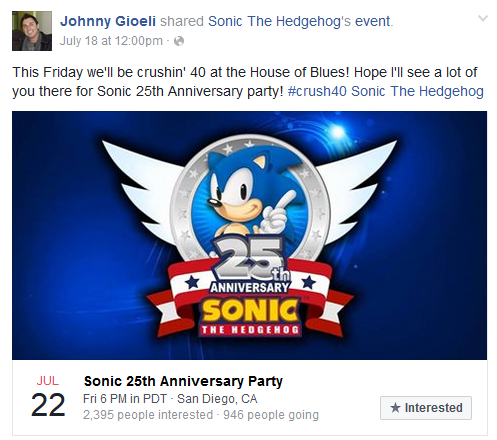 Remember: Crush 40 & Hyper Potions Will Be Performing At Sonic 25th Event
Not everything we will get at the Sonic 25th party will be announcements. There's performances as well.
Something that we forgot to inform you guys on when the Sonic 25th party was announced at the SXSW panel earlier this year is that Crush 40 and Hyper Potions will be performing. In case you forgot as well, Johnny Gioeli made a Facebook post letting everyone know about Crush 40's performance tomorrow night: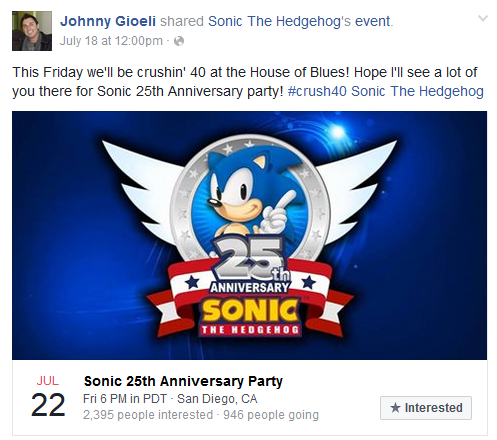 This post was originally written by the author for TSSZ News.