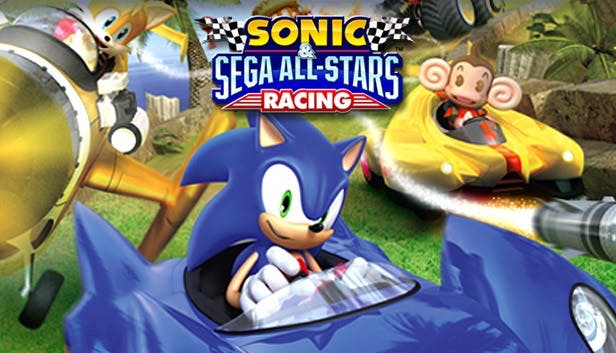 Press Release: Bentley Jones Is Gonna Be At The MCM Expo Dontcha Know
Our favourite red-haired scoundral (Dr. Eggman doesn't really have hair as such does he) Bentley Jones has dished out not only a Press Release which he's chucked my way but also slapped up a YouTube video dishing out details on his forthcoming UK appearance at the MCM Expo.
Here's the man in question to tell you more.
Remind me to buy him a baseball cap for his birthday, yours is in a shocking state squire!
Now, here's the Press Release:
Filling the silence before releasing his second Japanese album (and a tentative English album) later this year, British producer, writer and J-pop artist Bentley Jones announces his new EP "So Much More…" which is also from the latest in the Sonic the Hedgehog video-game franchise "Sonic & SEGA All-Stars Racing".
"We're really pleased and excited to have worked closely with Bentley to add 'So Much More…' to ASR. From a 5 minute chat at Summer of Sonic 2009 – to having the track recorded especially for the game, it's been a interesting journey for us, and one we're sure fans of Bentley's work will appreciate!'"
– Steve Lycett, SUMO Digital (developers of "Sonic & SEGA All-stars Racing")
"So Much More…" is the second song of Bentley's to be featured in the Sonic franchise, preceded by "Dreams of an Absolution" (featured in the title "Sonic the Hedgehog" and on soundtrack CD released in 2007) which has accumulated several million hits combined on YouTube and was described by critics as "the best song from the game". Bentley has also composed scores for the Sonic games and plans to continue composing for other titles in the near future.
"So Much More" was released as a digital EP and limited edition CD on 19th January 2010 and features exclusive B-sides including "Swing Baby!" from Gaia Online's PROMAGEDDON.
To promote the EP's release, Bentley will be performing live at the Midland MCM Expo on Saturday 20th February to an audience of over 2,000. But this is considered to be just a warm-up for the much larger London Expo in May where Bentley is expect to announce details of his next project.
"Sonic & SEGA All-stars Racing" is due for release on 26th February 2010 (Europe) on Xbox 360, Playstation 3, Wii, Nintendo DS, Windows PC and mobile devices.