The Race Is On: Sonic & SEGA All-Stars Racing Announcement Trailer
Gee, I've been waiting to tell you this for ages. NEW GAME!
Sonic & SEGA All-Stars Racing is coming to PS3, 360, DS and Wii and will involve Sonic and chums taking on fellow SEGA luminaries such as AiAi and Amigo in a racing showdown!
Check out the trailer here.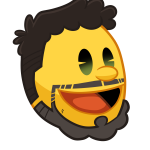 Writer of words and comics, streamer of games, presenter of radio shows and eternal 'just a guy'. LMC's boss-man has worked on projects for SEGA, Square Enix, Konami, Capcom and more. Once co-created and hosted an international fan-convention because he can do that sort of thing. Used to be known as AAUK/ArchangelUK.