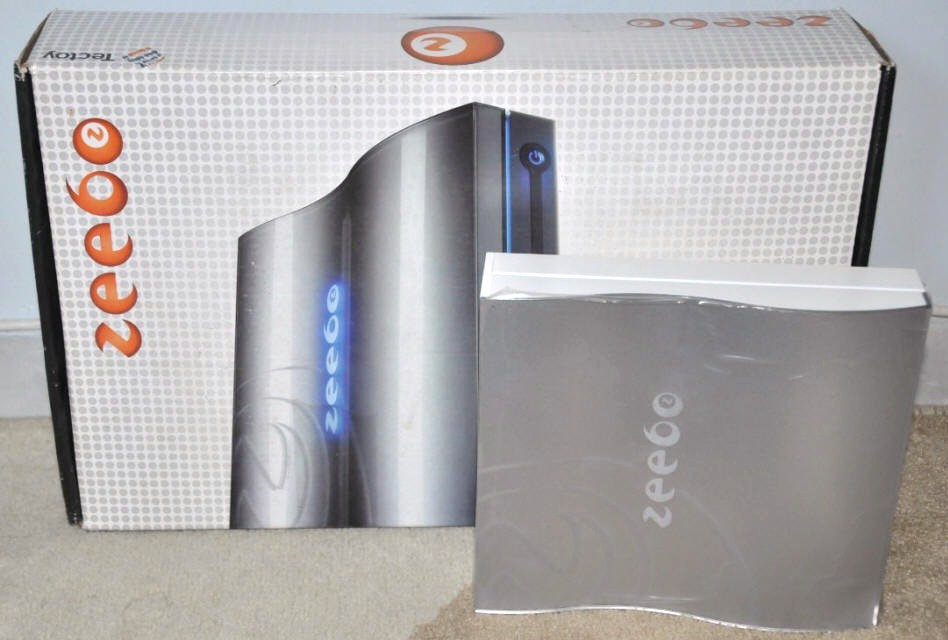 The brand new video game company, Zeebo, plans to launch a low-powered console in developing world markets. For a price of $200, folks over in Brazil can pick up their Zeebo game console.
The machine will utilize existing cell phone infrastructure to allow for older games to be digitally distributed cheaply, without a need for expensive physical product. The hope is that piracy will decline, which will attract wide developer support to reach new audiences stuck in what amounts to the gaming stone age.
Games for Zeebo will be sold by major publishers such as Activision-Blizzard, THQ, and EA and will cost about $10. Double Dragon, Resident Evil 4, Tekken, Quake, and Sonic Adventure will all be available for the new platform at some point.
Zeebo's goal is to target the growing middle class in South America, Eastern Europe, China and India, a market potentially as large as the North America, Western Europe, Japan oriented videogame market.
From here on down is the press release from the Zeebo Website
Introducing the Zeebo™ Console.
Zeebo has reinvented the game console for a new wave of global consumers. The Zeebo Console smashes the barriers that have held interactive entertainment back in emerging markets around the world.

Breakthrough affordability : Zeebo hardware is based on Qualcomm's BREW platform and MSM chipset, leveraging high-volume cellphone economics to create the world's most affordable console. In addition, Zeebo users can buy the top game titles, localized in their language, for a fraction of the traditional retail price. And the Zeebo Console consumes only 1 watt of power–20 to 100 times less than other consoles–saving substantial energy costs (and enabling users to buy 2-3 more titles per year). The result: the first interactive entertainment and education platform matched the current realities of emerging markets and tightening economies.

Radical simplicity : Plug it into a TV and play, right out of the box. The Zeebo Console's elegant simplicity and unique, self-explanatory user interface make electronic gaming quicker and easier than ever before.

Wireless convenience : The Zeebo Console connects automatically to the ZeeboNet™ Wireless Network, enabling users to buy and download new games in minutes. Users can shop securely and buy localized versions of top content without leaving their couches. There's no more need to buy risky, no-warranty grey-market titles. And content providers can deliver their products without the threat of piracy.

Great experience : Zeebo brings 3D graphics and great gameplay to hundreds of millions of consumers hungry for affordable interactive entertainment and education. While harnessing the many benefits of BREW wireless gaming, it combines these with a true home console experience, including 640 x 480 screen resolution, a full-featured game controller, multiplayer capability and expansion ports for additional options.
Do you guys believe this console will change the Game Industry? Let us know by comments below!
This post was originally written by the author for TSSZ News.