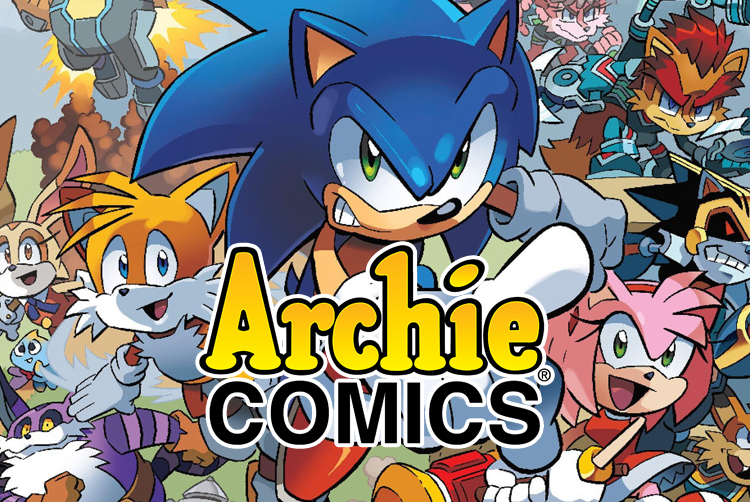 Ken Penders: No Fan-Fics on his MB
Here's a complete rundown from Mr. Penders on a variety of topics:
Hi there. It's been awhile, I know, but one has to do what one has to do, and it's kept me from interacting with a lot of you as much as I would like. Therefore, since I have only a few minutes, allow me to get everyone caught up to date on a variety of topics…
COMIC SHOP NEWS – The person I ordered the issues printing the Sonic story didn't receive the last installment, which came out this week, so at the moment, I'm currently working to resolve this problem. I hope to have the issues in hand within the next few days so I can send them to everyone who ordered the story before I leave for San Diego. If not, everyone will have to be patient until I get back.
SONIC SUPER SPECIAL #11 – I've been working day and night to wrap up this book, especially since it's release date has been pushed up a week. Again, as much as I hope to have a sneak preview online before San Diego, chances are it'll be soon after.
THE LOST ONES #1 – Orders are currently being solicited in the August issue of Diamond Previews. Check out the ad on page 201. (By the way, I did NOT list myself as Sonic's creator, but rather referred to myself as a writer and artist on the series. Guess my way was too wordy.)
Fan-fics – will now be discontinued from this board. After much consideration, I really can't allow stories featuring characters that belong to someone else be posted here. I will be deleting every fan-fic posting later this weekend, and serve notice that anyone posting stories of anyone else's characters (not just Sonic) will be deleted just as swiftly. The ONLY fan-fic I will allow are those based on characters I own and create. This means even characters like Julie-Su and Geoffrey St. John are off-limits, as Sega now owns the characters, even though I created them.
The part about the fanfics is really interesting, as Penders said that Sega owns some characters that he made. We'll see what happens.
This post was originally written for TSSZ News.