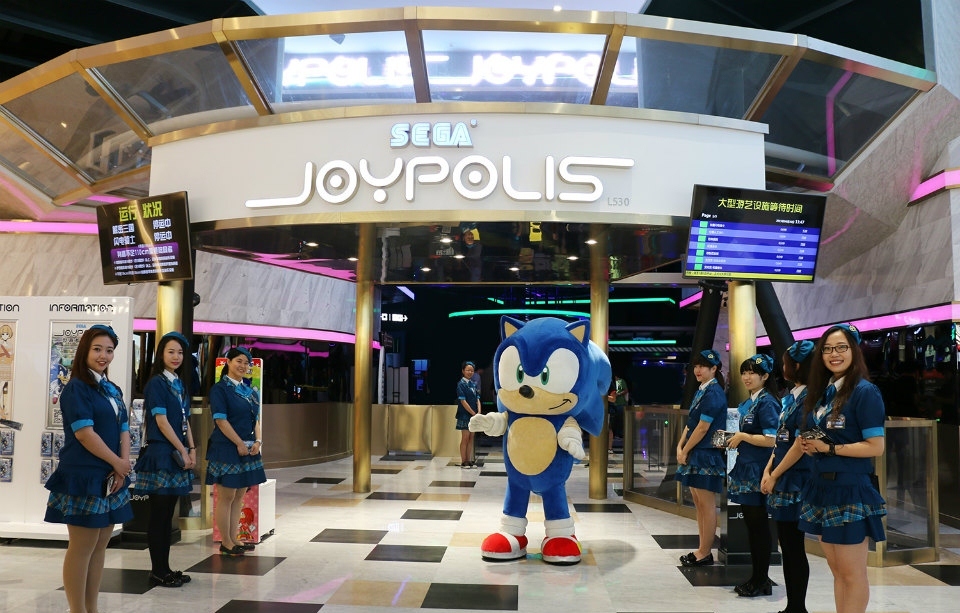 Joypolis Sonic 24th Birthday Party Announced
Every year at Tokyo Joypolis SEGA of Japan holds a birthday party for Sonic. It has been confirmed that this tradition will continue.
On June 20th, three days before Sonic's 24th birthday, a celebration will be held at Tokyo Joypolis. The event info can be found below with a loose translation that was polished to be as understandable as possible:
«Events»

– Sonic Runners tournament
– Lottery
– Prizes will be available to win, some of which can be won at the Runners tournament and perhaps raffles
– Takashi Iizuka and Tomoya Otani will be holding autograph sessions
– Sonic merchandise will be available for purchase
– More information will be released at a later date.

Event Schedule»

10:00 ~ ★ stage before viewing area ticket distribution begins at the 1st Floor main stage ※ ticket distribution number: 200 sheets
14:00 ~ ★ stage before viewing area doors open at the 1st Floor Main Stage
14:30 ~ ★ festivities begin
16:30 ~ ★ autograph session starts at 3rd Floor multi-stage

«Rates»

"Tokyo Joypolis" admission ticket required. Admission only/ adult (18 years or older) 800 yen, small teenagers 300 yen

«Speakers»

Iizuka Takashi (producer), Otani Tomoya (sound director), and Nakajima GenMasashi (director)

«Notes»

– Some event participation is free but others require admission
– Standing will happen at the Stage viewing in front viewing area.
– If the stage viewing area is packed, you can get to a viewing spot outside of that area for free. However Stage entrance to the previous viewing area requires tickets. Distribution becomes a first-come, first-served basis, and afterwards you have to be put on a whitelist
– Cameras are prohibited, including mobile phone cameras, so no recording is allowed.
· Times and events can change without notice.
· Staying somewhere due to circumstances and around the venue, luggage and inconvenience become like act of taking place, such as other customers in the sheet is strictly prohibited.
– Cooperation with the staff is recommended. If directions are not followed you may not be refused entry
– Risky behaviour during the event will be made strictly prohibited.
While this doesn't guarantee a new game will be announced the possibility does exist. Sonic Runners was announced at a Joypolis event in December. We'll let you know if anything comes out of this event.
This post was originally written by the author for TSSZ News.