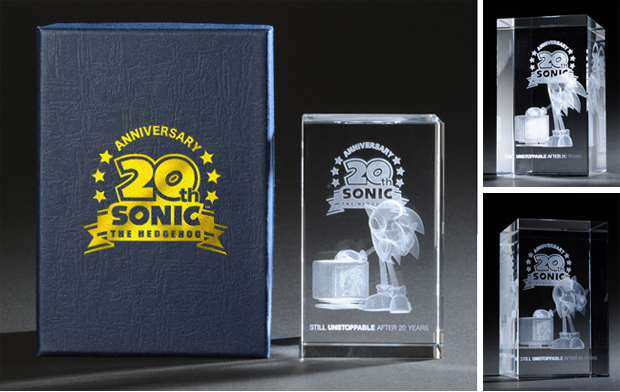 Japanese Generations Spec Ed Sees Return Of The Crystal Cube!
With Sonic Generations out you'd be forgiven if you'd thought that your poor, highly abused wallets were deserving of a real rest. I'm sorry to say then that you should prepare to be in dire need of something.
A special edition of the Japanese version of Sonic Generations is to be released with SOJ revisiting a piece of Sonic Adventure classic merchandise for Japanese collectors. Not only will users receive the previously announced History Of The First Stage CD but they will also get a crystal cube, highly similar to that given away ten years ago for Sonic's 10th anniversary.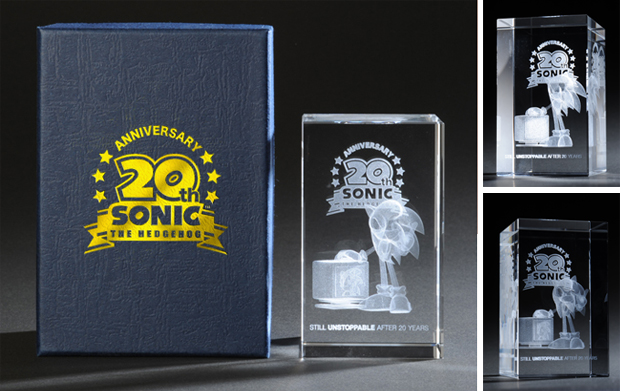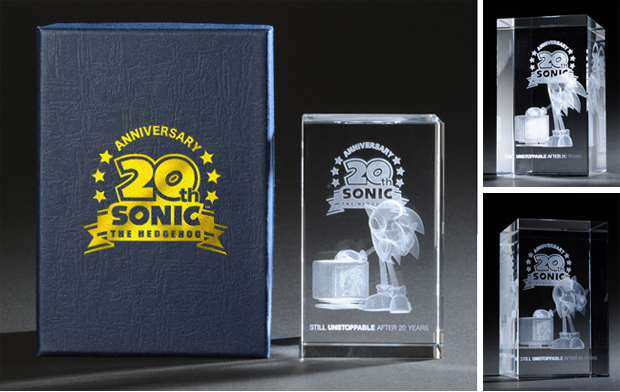 Much like the 10th anniversary version, he cube contains a 3D-laser etched representation of Sonic's present day form, the 20th anniversary signature image with the monitor and is presented in a "luxury box". The cube is 6cm x 6cm ×10cm and weighs an international postage busting 902 grams. Curiously for a Japanese-only product, the "Unstoppable…" tag line is still in English.
It is due to be released on December 1st and will set you back (to start with) 10,479 Yen, the equivalent to £84.79 , €99.89 or $134.84 in the US for the White Space console version. Whilst the 3DS version will cost you 8,379 Yen. Start saving, or start weeping I guess?
You can find out more details here:
White Space Time PS3 Version – http://ebten.jp/p/8000000000097/
White Space Time 360 Version – http://ebten.jp/p/8000000000098/
Adventures Of Blue DS Version – http://ebten.jp/p/8000000000099/
[Thanks to Woun of Sonic Scene for the tip off]