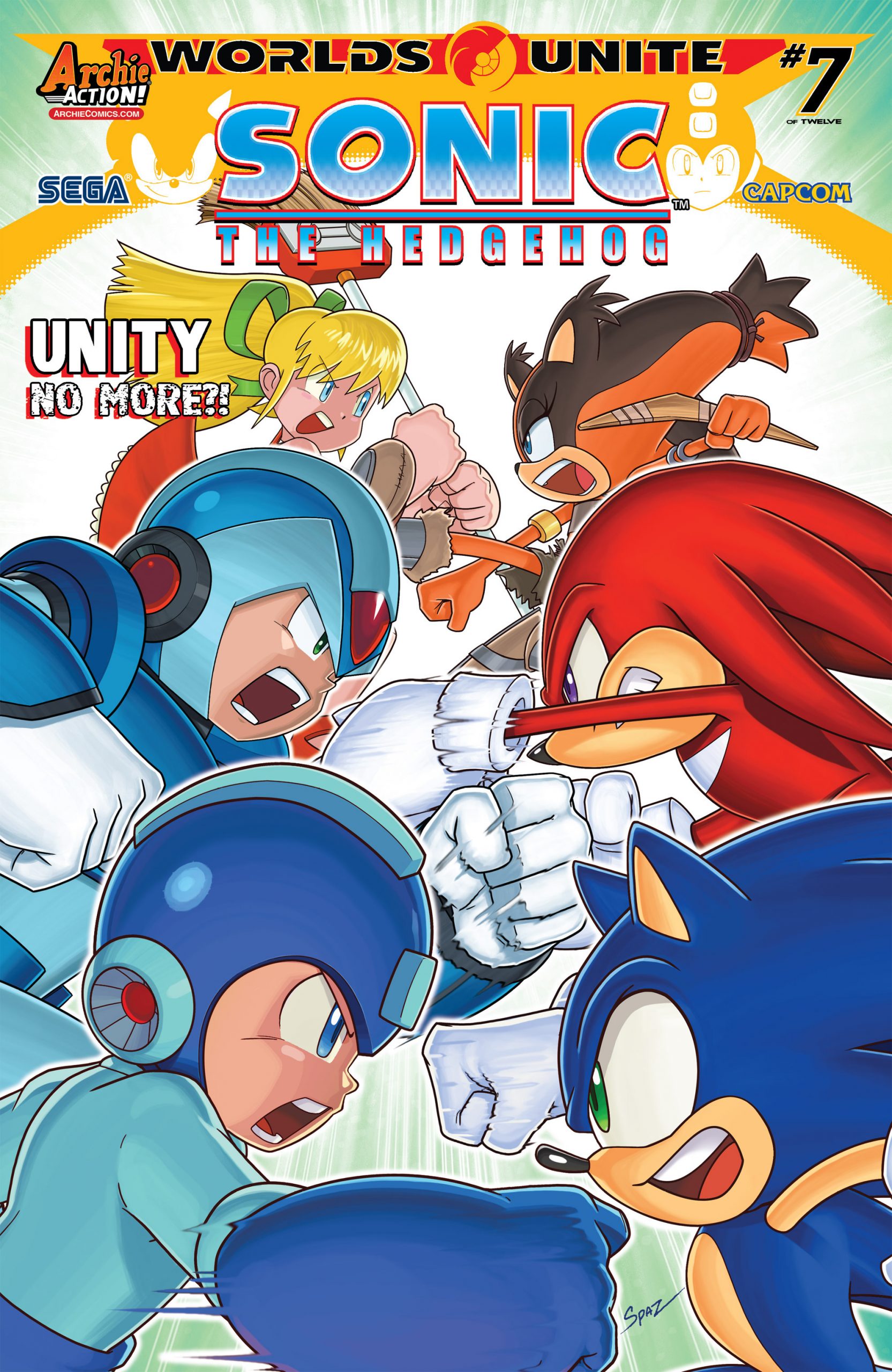 Inside the Pages: Worlds Unite Chapter 7
We're nearing the end of the second act of Worlds Unite with only five more chapters to go. Comics Alliance has another preview up. You can check out the text solicitation and sneak peek at the new issue below, which is supposed to come out next week.
SONIC THE HEDGEHOG #274
Script: Ian Flynn
Art: Edwin Huang, Gary Martin, John Workman and Gabriel Cassata
Cover: Patrick "SPAZ" Spaziante
Heroes Collide Throwback Variant Cover: Rafa Knight
Covers Unite Variant (7 of 12): Ben Bates

The heroes of the SONIC/MEGA MAN crossover event: AT WAR?! "Worlds Unite" Part Seven: The unified army is not so unified anymore! What has driven Mega Man, X and their robot companions to attack Sonic and the Freedom Fighters? Drs. Eggman and Wily may have the answer! Or a weapon. Could a weapon be the answer? Or is it more trademark treachery? Meanwhile, Sigma grows in power, preparing for the next phase of his master plan! And speaking of masters, this issue features cover art from master-artist Patrick "SPAZ" Spaziante, a Heroes Collide Throwback Variant cover from Rafa Knight and part 7 of the epic 12-part connecting variant cover series by artist Ben Bates!
On Sale Date: 7/8 | 32-page, full color comic | $3.99 U.S.
This post was originally written by the author for TSSZ News, images were replaced and expanded by LMC in 2020.