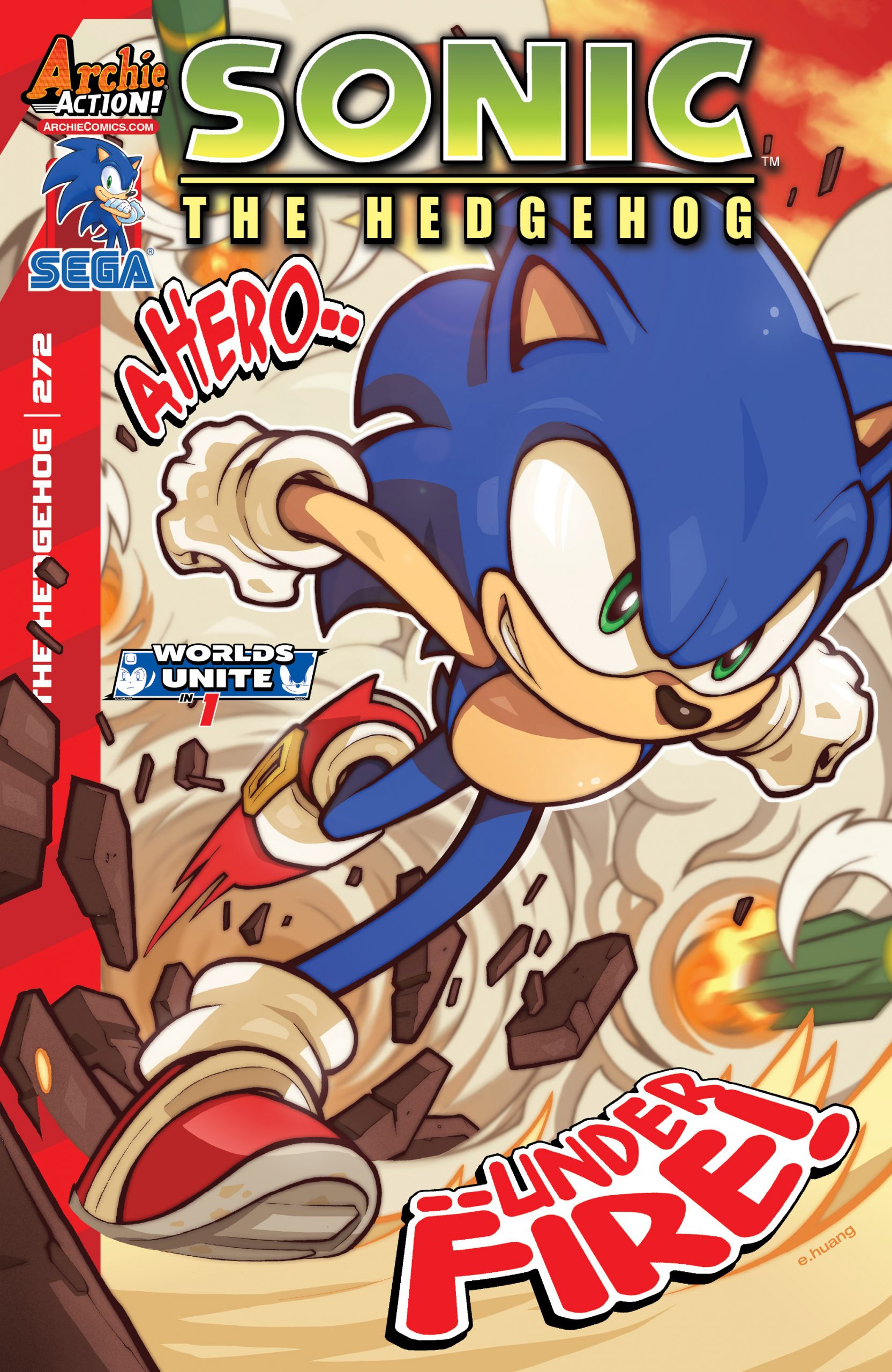 Inside The Pages: Sonic the Hedgehog #272
The previews to the final issues before Worlds Unite begins are starting to get published. This time it is issue 272 of the main Sonic Archie comic series by Arcade Sushi with the "Ray of Hope" saga. A familiar item from Sonic Adventure 2 returns as well. You can see the plot solicitation and five-page preview below.
SONIC THE HEDGEHOG #272
Script: Ian Flynn
Art: James Fry, Evan Stanley, Terry Austin, John Workman and Gabriel Cassata
Cover: Edwin Huang
Metal Sonic Game Art Variant Cover: Provided by SEGA

Time is up—the WORLDS UNITE crossover event is almost upon us! "A Ray of Hope": As Sonic and the Freedom Fighters continue their journey to save the shattered planet, Sonic and Chip journey to Apotos to uncover the secrets of the Gaia Gate! Meanwhile, Knuckles and the Freedom Fighters take on a TITANIC challenge of their own! Does Sonic have a hope in saving the world? Will battle tear the freedom fighters apart first? Find out the answers to these and more exciting questions as our heroes journey to the much-awaited crossover event of the year—WORLDS UNITE! Featuring new cover art from Edwin Huang (Uncanny Skullkickers) and a crazy-new Metal Sonic game art variant provided by Sega!

On Sale Date: 5/13 | 32-page, full color comic | $3.99 U.S.
This post was originally written by the author for TSSZ News, images were replaced and expanded by LMC in 2020.