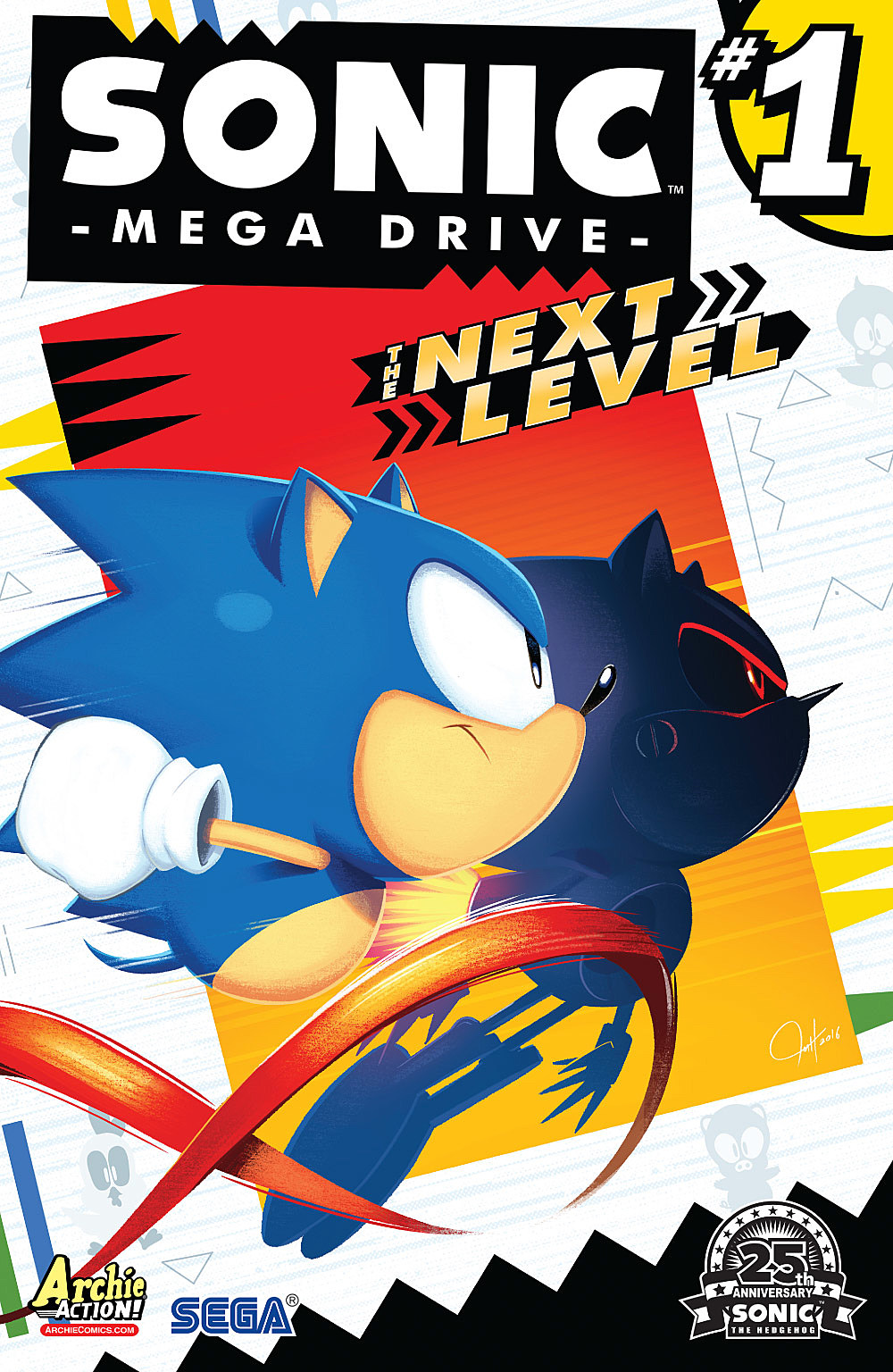 Inside The Pages: Sonic: Mega Drive – The Next Level #1
Here's information on a preview for the next Sonic Mega Drive comic, courtesy of Comic Book Resources:
Story by: Ian Flynn
Art by: Matt Herms and Tyson Hesse
Letters by: Jack Morelli
Cover by: Matt Herms and Tyson Hesse
Publisher: Archie Comics
Price: 3.99(USD)
Release: 2016-11-02
Welcome to "The Next Level": The sequel to the hit Sonic: Mega Drive is here! Picking up right where things left off Sonic, Tails, Amy Rose and Knuckles are on the hunt for the Ancient Gears and on the move to stop Dr. Eggman's latest scheme! But not everything runs like clockwork when Sonic breaks away to do his own thing. And Dr. Eggman has a certain high-speed robot up his sleeve. You can't miss out on this exciting new instalment in the Sonic Mega Drive series! Featuring cover art by mega-talent Tyson Hesse!
This post was originally written by the author for TSSZ News, pages were replaced with clean versions by LMC as part of the 2020 adaption process.