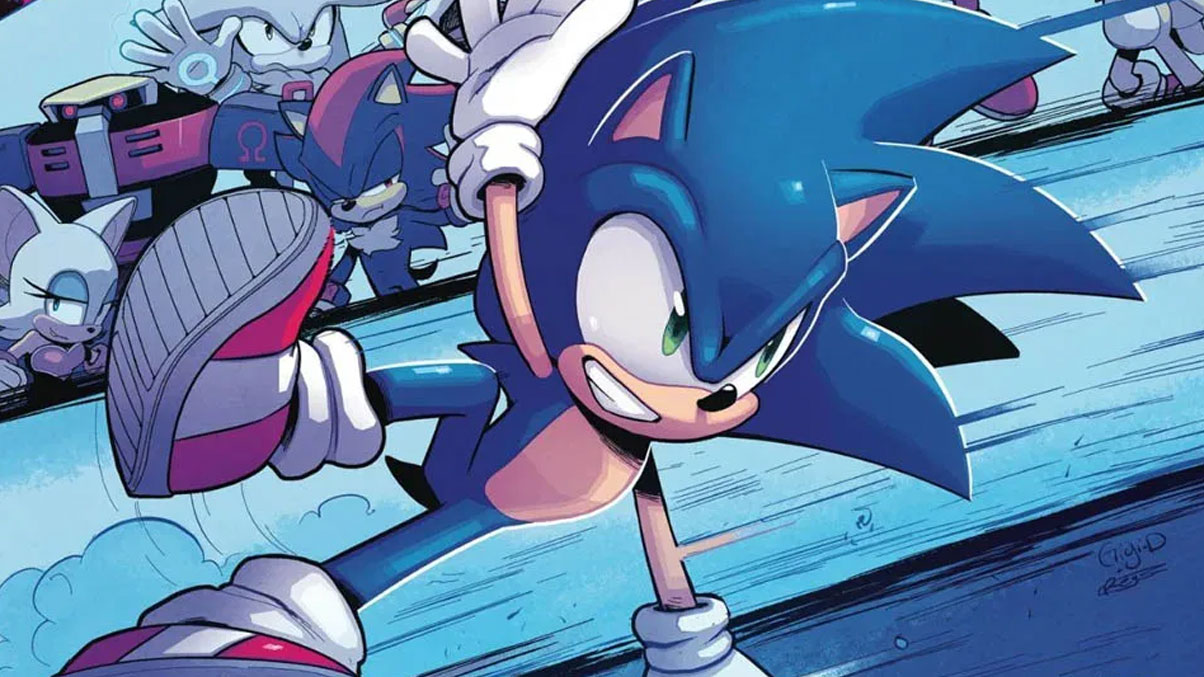 IDW Update: Spring Solicits Panel Happening After Sonic Event, Tony Fleecs Possibly On Team, & More (UPDATE)
IDW Sonic news has been gradually coming out before the big panel on Sunday, and we have some more to share with you
IDW Sonic solicitations could occur after the Sonic event – Believe it or not, Sonic IDW news at NYCC may not end with Sunday's panel. Right after the Sonic event, IDW is holding a panel where people can learn more about fall releases and "first details of Spring 2018 titles". While we don't know if Sonic will be there, we do know that the comics are to debut in April. Coincidentally, this is right in the same time frame that the "first details of titles" will be for. It's not out of the question that we could get Sonic solicitations at this event, so we'll have to keep an eye out for anything interesting here.
Another writer could be known – Tony Fleecs is a comic writer who has written mainly My Little Pony comics for IDW in the past (it's not the only IDW work he's done). Just the other day, a tweet related to Long Beach Comic Expo included drawings from various franchises. One of them has Sonic, Tails and more. While this isn't a confirmation that Fleecs is working on the IDW Sonic comics, it is certainly an eye-brow raiser.
UPDATE: Turns out the art was just a commission request.
IDW comics to feature "characters old and new" – Earlier today, we reported on some Tyson Hesse IDW cover art. While that is old news, something on the back side of the cover art may interest people who have been concerned about the cast of characters. The comics will be "featuring characters old and new". Of course, we don't know who these characters are exactly, but it does suggest that we may be seeing more than just Sonic, Tails, Knuckles, Amy, and Eggman.
Ian Flynn's "#KnowingSmile" – Another thing that people have been curious about: the fate of Ian Flynn's role with Sonic comics. He's still working with Archie for their projects, but Ian is a freelance writer. So non-Archie stuff, including IDW, isn't out of the question. In fact, his work can be seen from more comic companies than you think. He won't be at New York Comic Con (although he did tweet out some interest in the IDW Sonic event), but there's a secret project that he's been teasing on Twitter for a little while now. All we know is that it recently "hit critical mass", it's a project that contains some stuff he never even saw coming, it may have involvement with former Archie Sonic contributor Adam Bryce Thomas, and we'll likely find out before the next episode of his BumbleKast podcast series. For the record, we can't stress enough that we don't know what this project could be. For all we know, it may have nothing to do with Sonic at all. But like a lot of the stuff we mentioned in this article, it's not out of the question, and things seem very…interesting right now. And with a lot of fans hoping that Ian remains on the Sonic comic team, it's getting a lot of speculation right now.
Meanwhile Archie will also be at NYCC. They will also be holding a panel, but don't expect anything Sonic coming from them. We may never know for sure what caused things to go the way they did, but one thing is for sure. Archie Comics clearly wants nothing to do with Sonic anymore. As if the 24 years of Archie Sonic never even happened. The closest they came was tweeting that the "fan-favorite" team of Ian Flynn, Tracy Yardley and Matt Herms are "reuniting" for an Action Archie comic called Cosmo. It's unfortunate that the Archie Sonic era ended with such a slap in the face, but all eyes will be on IDW this weekend. Not Archie.
This post was originally written by the author for TSSZ News.