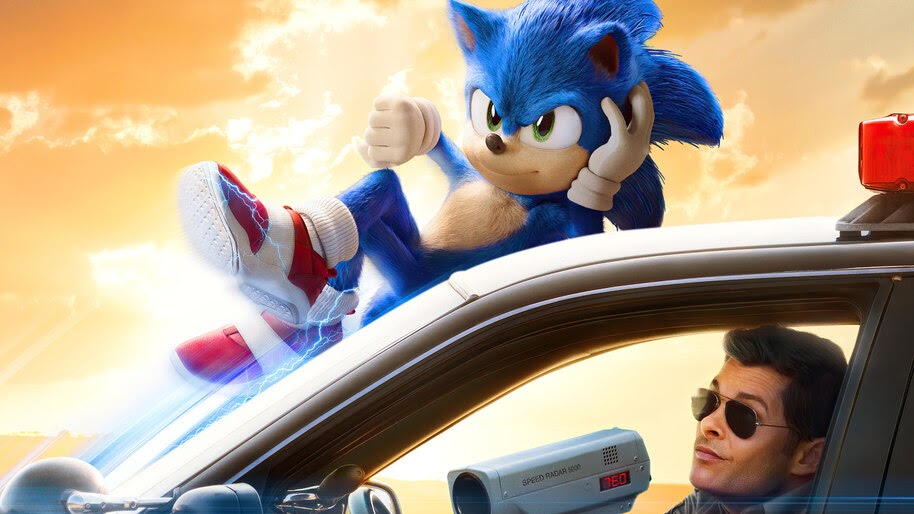 Fowler on Sonic Movie Sequel: No Official Plans
A new interview with Sonic movie director Jeff Fowler published by USA Today splashes some water on what the financial success of the Sonic movie could mean for future installments.
In the interview, Fowler insists that no formal talks have been had regarding any sequel–this, despite the movie earning more than $300 million worldwide at the box office and, if the movie industry remains stopped cold due to the global coronavirus pandemic, on track to be the second highest grossing film of 2020:
"There's so many more great characters to bring in and just more stories to tell," says director Jeff Fowler, who calls the "Sonic" saga a "remarkable journey." He insists that there are no official talks or plans for a sequel.

"(But) nothing would bring me more happiness than getting another shot with these characters and to tell more stories. We'd love to do more with the Sonic cinematic universe," he says.
Those comments in the piece came after an analyst is quoted elsewhere in the story, saying one will be greenlit as soon as the industry gets back on its feet:
"No doubt 'Sonic the Hedgehog' is just getting started. A sequel is imminent for Paramount Studios, who desperately needs new franchises," says Jeff Bock, box office analyst for Exhibitor Relations. "I'd expect an announcement as soon as the world starts spinning in a direction we all recognize again. Video game adaptations are definitely hot properties again in Hollywood thanks to Sonic and his box office antics."
Right now, nothing is hot in Hollywood. The movie and entertainment industries are at a standstill as states and countries slowly reopen from the pandemic. Even in areas where movie theaters are allowed to be open, such as Georgia, big chains like AMC and Cinemark are electing to stay shut down, in the best interest of their employees. Analysts have warned AMC, the largest theater chain in the United States, could be on the brink of bankruptcy if its auditoriums stay shut for much longer. The company recently secured $500 million to stay afloat.
Those theaters that do reopen may well show the Sonic movie, among earlier and more classic releases. There are no new releases planned until June, and even those may be on the bubble.
The movie released early on digital platforms, but while indications are it performed well, Paramount has so far not revealed total revenue from the move.
The movie industry may never be what it once was, as social distancing becomes the order of the day absent a coronavirus vaccine. While that means Sonic could be the last big blockbuster for a while, it also forces executives to hedge bets on whether a movie with a $90 million budget can have repeat success if and when normal resumes, and what that looks like.
This post was originally written by the author for TSSZ News.